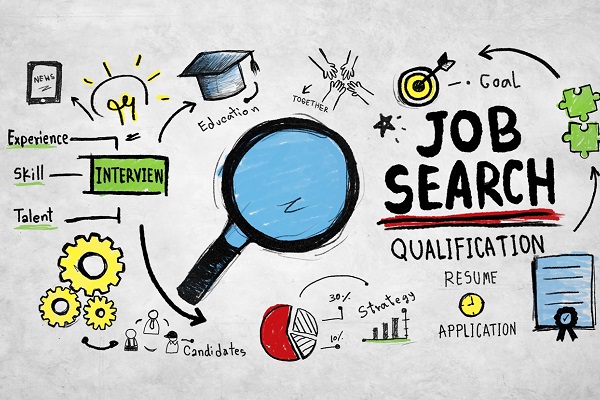 You might think you are doing everything right when on a job search. From creating an impressive resume to contacting the recruiters and following up on them – you might be doing everything written in the good book of job search.
However, even when you are doing everything right, things are not turning the way you would want them to? Yes? Then you might be making these job search mistakes.
Rescheduling interviews and meetings
Things cannot always turn in your favour and you might have to reschedule the job interview or the meeting. If it happens once, the interview and the recruiters will understand. However, if you reschedule interviews and meetings repeatedly then you can assume that you have already lost the job.
Rescheduling job interviews tell the recruiter that you are not really serious about the job or anything for that matter. By doing this you will come across as being totally unreliable and earn a bad reputation for yourself.
Too many applications
You might be really eager to work for a particular company but sending in too many applications or applying for every job role you can possibly fit in will only scare the recruiter away. It will also portray you as someone who doesn't know what he/she wants and is not decisive.
So, focus on one particular job or two jobs at the most. Get your resume ready according to the profile (one resume for all doesn't work) and apply for the job. Don't send in too many applications, if your resume is good enough, you will get noticed in the first go.
Over-enthusiasm
Who wouldn't want a candidate excited about the job and enthusiastic to join in? However, there is a line between enthusiasm and over-enthusiasm. When you read up on the company, follow up after the job interview, get in touch with the recruiters, then that is enthusiasm. However, when you overdo it – call more than twice, drop texts and emails or find them on Facebook then that is over-enthusiasm that might stop your journey short and force you to continue on your job search.
Bad-mouthing former employee or colleagues
Bad-mouthing former employees or colleagues won't get you anywhere and paint you in a horrible light. Bashing your teachers during the job interview can put you at a disadvantage and tell the recruiters that you are not a reliable person.
It will also tell them that you cannot handle things with grace and make an issue of the smallest of matters and thus cannot really fit in the company.
Incorrect or incomplete information
Is your resume incomplete? Have you withheld some information? Or the job profile you said you held was incorrect? Lying during the job search can land you in a thick soup. Incorrect information, whether it be related to your former package, marks or experience can make the recruiter doubt your candidature and make them rethink thrice before selecting you.
Most companies do a thorough background check on the candidates they hire, as such lying will not only cost you the job but leave a black mark on your resume that might scare other recruiters away.
Keep these job search tips in mind to not scare the recruiters away and grab the job (IT jobs, fresher jobs, jobs in Bangalore or any other job) you really want.