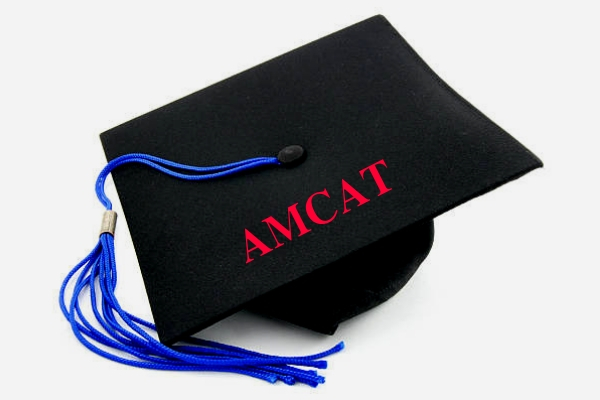 The AMCAT exam is one of the most rewarding recruitment exams at the moment. Riding high on its popularity, AMCAT now hosts a vast number of job openings and, hundreds and thousands of students seek out the AMCAT exam each year. We have got numerous testimonials to talk about how AMCAT test can be the right choice when you are on a job search spree.
So, if you have been contemplating whether to give the amcat exam or how can it be useful to you in your job search, then we have some unmatched benefits of taking the amcat exam.
Let's take a look;
Makes you job ready
Colleges, while they do a good job at educating students, hardly ever make them job ready. As such, most companies overlook fresher candidates or don't pay them much.
The AMCAT exam works to make these candidates job ready and prove to the recruiters that they are making a smart, profitable investment. Your AMCAT score allows the recruiter to figure out your strengths and weaknesses and see whether you would be a right fit or not.
The AMCAT exam also hosts four compulsory modules meant to assess the personality and aptitude of a candidate. This gives the recruiter a fair hint of what your personality would be like, whether you would fit in the office environment or not, and how proficient you are with communication.
Helps you figure out the best profile for you
It is not always necessary that you would know what works for you and what doesn't when you are searching for a job. Sometimes the kind of jobs that you might have set your eyes on are not the profiles you would excel in the long run or be satisfied with.
As such, the AMCAT exam helps you figure out the subjects you are good at and which would be the best job profiles for you based on your strengths. It can also convince the recruiter how you can be an ideal fit in their company, even if you don't have the degree to show for it.
Numerous job options
The AMCAT exam allows you to apply for numerous jobs and use your AMCAT score as your trump card to succeed at job search. The AMCAT jobs portal hosts a lot of job opportunities for several different profiles. And, you can apply for these jobs only if you have already given the AMCAT exam.
Your AMCAT score also gives recruiters the confidence that you must be the right candidate for the job in hand. Additionally, you can share your AMCAT score on LinkedIn and mention about it on your job resume to attract more recruiters.
Also, the numerous job hosting will keep you up-to-date with the latest changes in the job's market and what is required and expected of you to write your story of success.
Makes the job interview easier
What is the next step after you have successfully cleared the AMCAT exam? Job interview, right?
No company is going to hire candidates without first letting them sit through an extensive job interview. As such, it is always great to start preparing for the interview from the word go. And, the AMCAT exam helps you with exactly that.
While your confidence and other non-verbal cues play an important role in ensuring that you successfully make it through the interview process, it is not always enough.
Read: 8 advert communication mistakes to avoid during a job interview.
To nail a job interview you need to know about the company and most importantly, the job you are applying for. So, read up the job description carefully and read the job description provided by other companies for a similar profile.
This will give you a fair idea of what is expected of you, which are the keywords companies look for and what are the skills you can acquire to do better in the job interview.
The AMCAT exam can be a perfect gateway for anyone seeking a good, fulfilling job. The exam has especially proven itself to be helpful for students who don't have a good score in college or are not from a big brand.
Read: Hope for the dream job is all but lost with the AMCAT exam.
Even if you are not eligible for Campus Placements, the AMCAT exam can help you get your dream job. And, that only goes to show how effective AMCAT has been in its drive to make India job ready and provide the right opportunities to the deserving candidates.