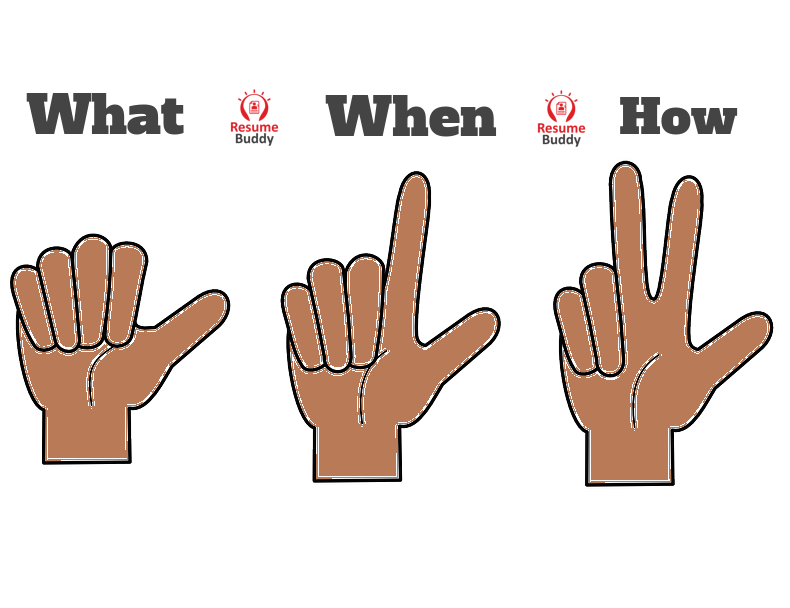 A great resume is the best resource you will have on your career journey. Without a good resume, it doesn't matter if you have brilliant academic scores or illustrious work experience, it will all go to waste! Most resume designing tips focus mainly on ensuring that your resume looks great and reads well, as it is the first mode of communication to a prospective employer.
If you are not sure which resume designing tips you should follow, you should ask yourself these three questions. The answers to these questions will help you create a kick-ass resume.
Q.1) How will the prospective employer find my resume?
You might think that there is only one answer to this question, and that is the recruiter will find the resume when you send it to them. But, the job search has changed over the years and there are multiple ways to find a job. You can directly apply to companies, send your resume through referral or take an exam like AMCAT that will ensure companies reach out to you directly.
Make it shareable – Whatever be the situation, your resume needs to be easy to share and read. This is why one of the most important resume designing tips to follow is the need to have an easy to share document.
You need to send your document in an MS Word Document. Most people send it across in PDF or JPG format, but that doesn't allow resume scanning machines to read correctly, hence ensuring your resume never goes through to the human recruiter!
Q.2) How will my resume stand out from hundreds of others?
You may have gone through tens of resume samples to find the one that makes your resume stand out. But a more sensible way would be to take the professional approach; such as taking professional help from a tool like Resume Buddy.
It has over 25 resume formats that are suitable for Indian freshers and help you create a resume within minutes. All the resume formats in the tool follow these basic resume designing tips which make them memorable –
They are easy to read – The font type and the font size that is used in a resume is of paramount importance. One of the best job resume tips you can get is to have a consistent font throughout the resume.
Students love to use multiple fonts, and that makes it difficult to read, especially when the recruiter has less than a minute to go through your resume.
They use the space properly – The most common among resume designing tips that candidates fail to follow is the use of space on the resume. A resume should ideally be one page long, and if you have anything more, then the recruiter isn't going to read it.
A great resume has proper paragraphs, bullet points, and white space that allow recruiters to search for what they want easily.
Q.3) How will a recruiter remember my resume?
The above two questions ensure that you have a good looking resume and one that maintains basic resume hygiene. But, the main question is what pushes the recruiter from just thinking 'Oh this is a good resume!' to making that phone call to schedule an interview with you?
Let's find out.
Have great content – That's the most important of resume designing tips that we can give you! It's the content that you write in your resume that makes it memorable and converts the good impression to action.
A good resume format can help you only with the above two questions, but the final nail is the content.
Here are a few resume designing tips that will help you write good content in your resume –
Use good phrases and keywords (Resume Buddy can help you here as well, you can find hundreds of phrases suitable for each job profile and experience on the tool)
Check your grammar, make sure there are no spelling mistakes
Write accomplishments instead of just highlighting job responsibilities
Use numbers and facts instead of vague sentences and phrases
Once you use all these resume designing tips, you will have in your hands a fantastic resume that will undoubtedly have the recruiter call you for an interview!
Do you have any questions about this approach while creating a job resume? If so, write to us in the comments below, and we will be happy to address it for you.