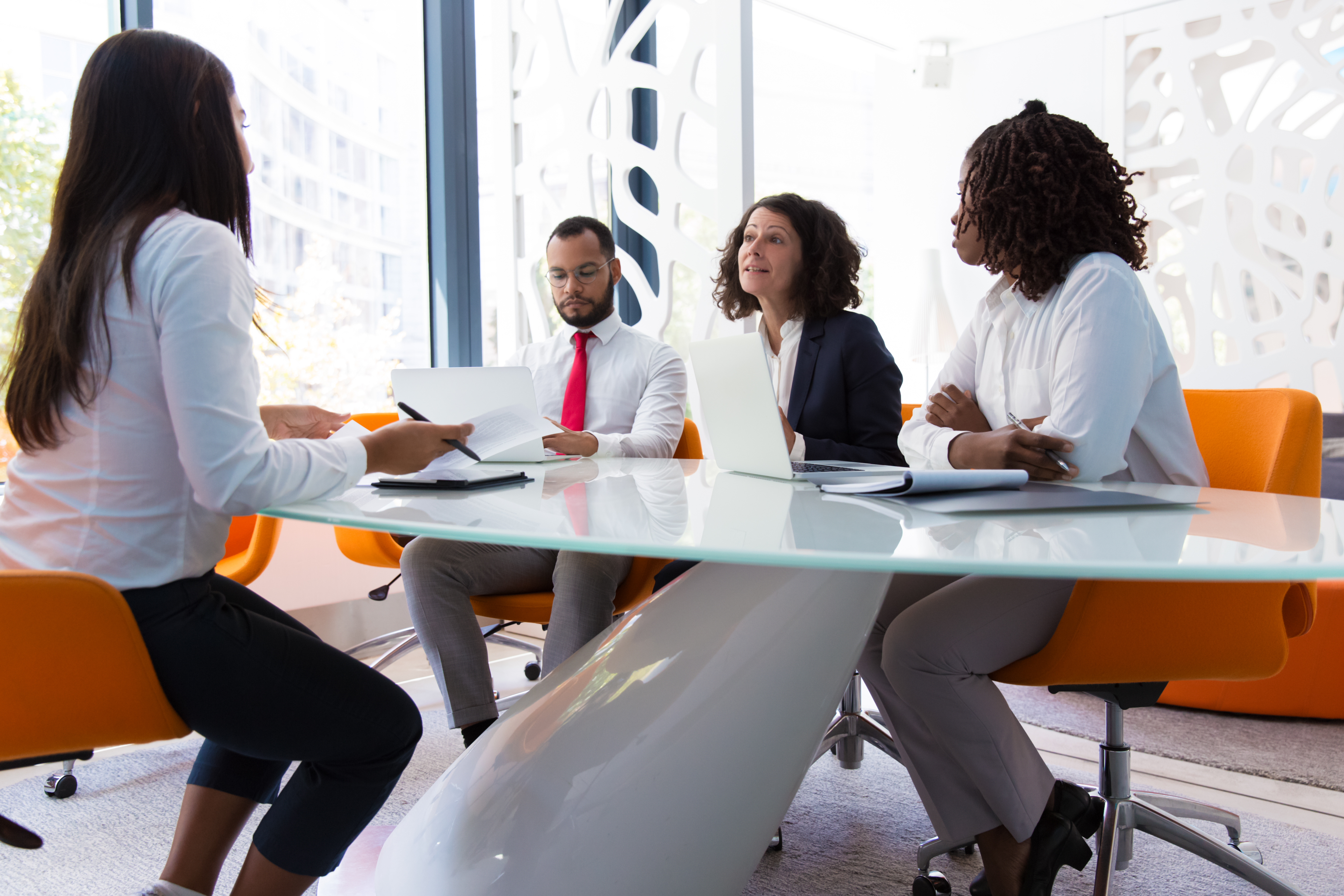 Whether you are a fresher or an experienced professional, preparing and giving a job interview can always make you nervous. Getting selected for an interview is difficult, and many job seekers squander this opportunity. How well you perform in a job interview talks about your professionalism as well as your behavioural aspects. You get assessed on what you say and how you say it. Clearing the interview directs you to the desired career path, so one must always make an excellent first impression and put their best foot forward.
Several mistakes can be avoided in getting selected for an interview. One important mistake to avoid is to appear for an interview unprepared. Being unprepared means, you are not fully aware of the job description, company background, and the person conducting the interview. Job requirements should be studied, and answers should be prepared to align with those requirements. Company information can be obtained from their official website or social media platforms like the company's LinkedIn or Facebook page. Assuming the interviewers' names are available, details on a college degree and work experience can be obtained from the LinkedIn page. An Interviewer is always interested to know why a candidate is applying for a particular company. And if unprepared, it will appear like you are just haunting for any job, not just this one. Being prepared also means having answers ready for some common job interview questions so that you do not appear blank during the interview.
Many job seekers make the mistake of not arriving for an interview on time. Arriving late shows you are not punctual and sends a first wrong impression to the interviewer. It is always advisable to arrive 15 minutes early to complete any security check-in and get settled with the surroundings.
Register for AMCAT | India's Leading Fresher's Assessment And Job Site (myamcat.com)
Don't Be dressed inappropriately. The dress code will vary based on the position applied for, but it's essential always to be well dressed even if the workplace is very casual. Your clothes should be without any stains and wrinkles, shoes should be clean, and hair should be well combed.
Carrying your up-to-date resume for the interview demonstrates that you are well prepared and thoughtful. From your resume, also memorize information entered on prior employment experience, work skills, and education completion dates in case you are asked to fill an application form by the recruiter.
Your potential boss will judge on non-verbal communication. So be attentive and confident, full of energy, greet the interviewer with a smile, and offer a firm handshake. Sit straight when talking to the interviewer and maintain eye contact. Appropriate answers to the questions will not land you a job if your energy is low. Proper rest before the interview can make sure you are energized. Also, keep your phone silent and do not get distracted by checking your phone for calls or messages.
Come prepared with at least one question to ask the hiring manager. Questions asked to reflect your aspirations from the company and reveal how well the interview went for you. No questions asked could indicate you are not interested in joining their team.
Never forget to send a Thank You note by email to the interviewer for their time and effort. This shows your genuine interest in the job and appreciation for the interview opportunity received.
Demonstrating your best qualities and being truthful in your answers with a positive mindset will surely help you land your dream job without any hassle.