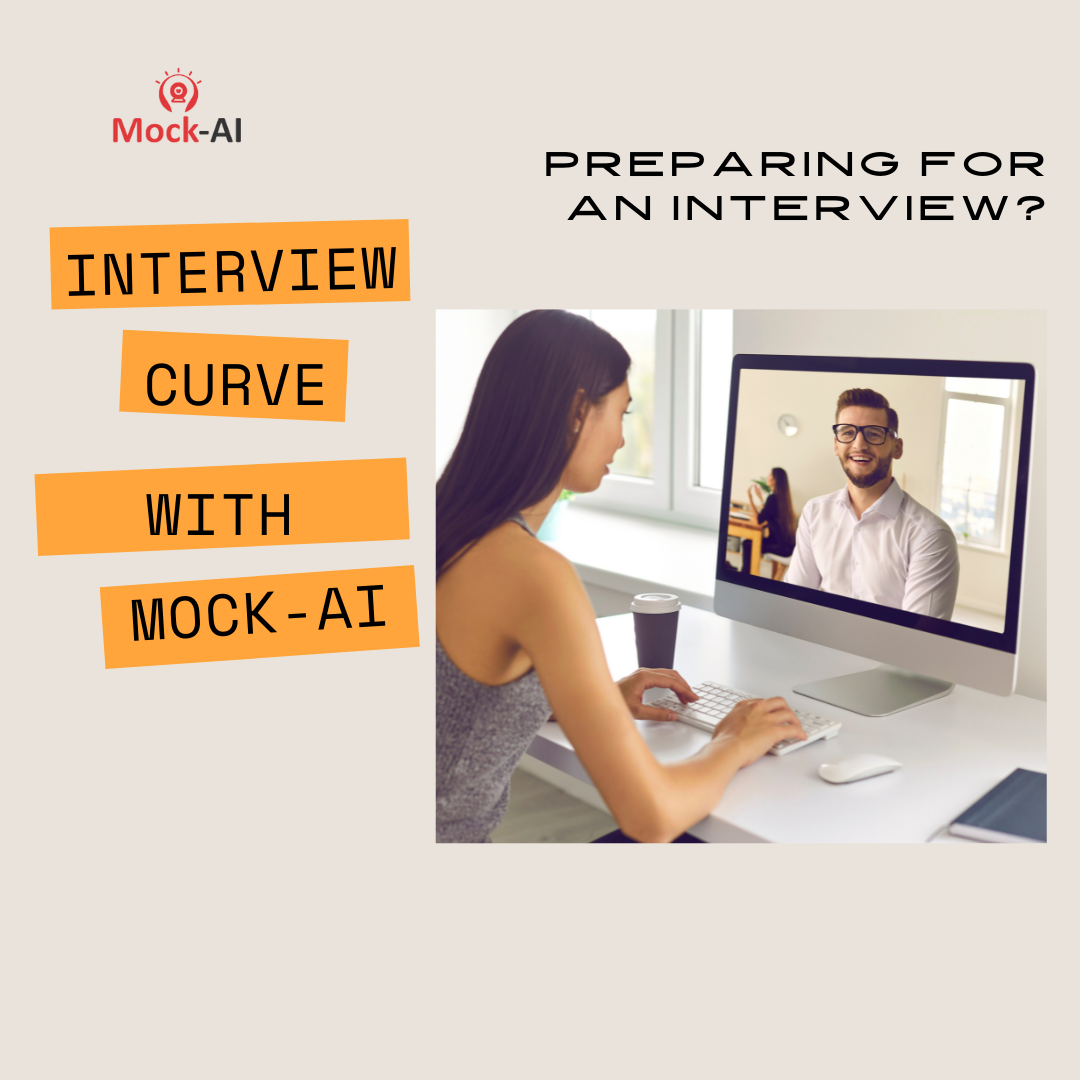 Meeting the interviewer and settling into the interview space take up the first several minutes. It's also your first impression on them, so use good posture, eye contact, and a solid handshake, and do not miss a chance to make a good first impression. At first, every interviewer usually spends the opening few minutes of the interview telling you about their company.
Do you have a job interview coming up and are not sure if you are prepared or not?
Let's talk about the evolution of job interviews in this era. Use AMCAT's Mock-AI to assess your interview abilities. Get a more realistic interview experience, even if it's from the comfort of your own home.
Face To Face Interview
Usually, the first interview is the first time when you meet with a hiring manager face to face. Their objective is to get to know you and analyse your talents and expertise in terms of their requirements for this position. They're also interested in getting to know you to see if you'll fit into the company's culture. This is the time to dig deeper into culture fit and work style. Examine what motivates a candidate, what drove them to your company, and how they collaborate with others, among other things.
Interview Calls
Interviews, screenings, and verifications are all part of the process of finding the right individuals. The phone screening interview is your point of contact with job applicants and is important in establishing a connection with them. An effective phone screen allows the recruiter to learn as much about you and your company as you learn about them.
Automated calls
IVR (Interactive Voice Response) is a telephonic interviewing technology that requires little or no intervention from the interviewer. The IVR system speaks the questions to the respondent and then waits for them to enter their responses using their phone's keypad. One of the most common examples of this is the telephone banking system, where a user manages their account by responding to automated prompts with the help of a phone.
Video Interview
Do you have a video interview planned for the coming days? As hiring gets more global and more people have started to work remotely video interviews are becoming more popular. They are a faster option for hiring managers and recruiters to conduct first-round interviews online, save money on traveling, and get the interview process started than scheduling in-person interviews. Some roles may be filled entirely online, while others may require a combination of video and in-person interviews.
Always be flexible with your time, for giving & taking an interview, especially in this current era, since if you're inviting remote candidates for a video interview, always keep in mind that the candidates can be in a different time zone than yours.
You can be invited to participate in an on-demand interview or have a live video chat with a hiring manager or recruiter. The live video chat interview can happen on any of the online portals available. 
Automated Interview
An automated or online video interview is a method of conducting interviews via the internet using video interviewing software or by video recording answers to a set of questions. Another sort of video interview involves answering a series of pre-recorded questions on camera, which will be reviewed later by the hiring manager. Things that are required for an automated video interview are – a camera, microphone, stable internet connection, and a quiet place.
Virtual Reality & Augmented Reality
With the advancement of technology, the next wave of digital transformation is here, giving forward-thinking businesses the opportunity to act now and prepare for the future. This is where metaverse makes an entry. Metaverse is a collaborative virtual open area formed by the merging of virtual reality with augmented reality. It lasts a long time and helps in having more captivating experiences. This online virtual environment is open to the public. It simulates human emotions and gestures to provide a "virtual world" experience.
MOCK-AI
If you are also looking for something on the similar lines, then AMCAT is here at your rescue with one of it's most useful product which is Mock-AI.
Interviews for jobs have never been easy. You're likely to get the same pre-interview jitters if you've been interviewed a hundred times or never. Mock-AI evaluates your body position, facial expression, and speech modulations using cutting-edge machine learning and Artificial Intelligence technologies. Take Mock-AI now and be interview ready.
The purpose of the job interview process is to assist an employer in determining whether you're qualified for the position you're applying for, as well as to assist you in determining whether your values and goals coincide with those of the company. This process can vary depending upon the company and role, with some companies requiring multiple interviews and others making a selection just after one interview.