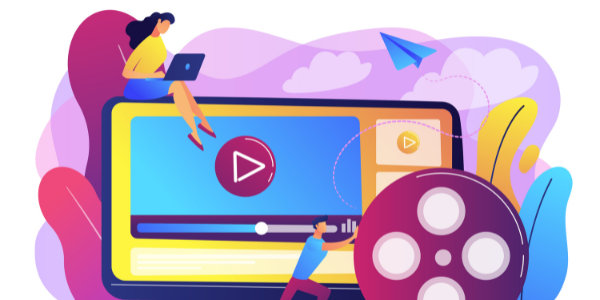 Social Media is no longer solely used to connect with friends and family but has rather now become an important medium for businesses to connect with customers. Different Social media options help brands to reach their target audience with different strategies. Social media has different forms including photo-sharing platforms, blogs, chat apps, gaming, and video-based content. The concept of video content is currently booming and is expected to rise in the coming time. Brands with help of social media influencers are promoting products using entertaining and easy-to-digest short videos.
Register for AMCAT | India's Leading Fresher's Assessment And Job Site (myamcat.com)
Do you know that Tik Tok has changed the way social media works? Now it is not just an app for photo uploads and updating status. People are now in favour of short video posts which immediately capture customers' attention. This led to Instagram launching Reels and YouTube launching shorts. Video Posts can be about dancing, starting a new challenge, participating in polls, launching products, interviews, presentations, product reviews, or video blogs. Moreover, video content can be easily created by anyone from anywhere using their smartphone.
People are increasingly seeing videos on media platforms and with this, videos are becoming a big influence on customer decisions. People want to see more and more videos and that is the reason marketing professionals now want to use video as a tool to connect with the right audience. Majority of the marketing professionals trust videos and believe videos are bringing traffic to their website. Even research shows that return on investments has increased positively over the year using videos to boost sales. Knowing how to communicate with your target audience is critical to getting the most out of your video on social media.
Video posts also provide insightful data on customer patterns. Viewers who stop the video in the beginning or watch only half content can be sent targeted information. Similarly, viewers who watch the full video can accordingly be marketed. Video content can also create trust among customers by depicting the company vision, what the company stands for, and its individuality. This helps companies create their identity and differentiate themselves from the competition.
Among the different forms of video options available on social media, one powerful mode is a live stream which is mostly used on Facebook and Instagram to reach hundreds of viewers worldwide. Streaming is used to answer questions, and conduct workshops, and demonstrations. It can be used even by small businesses to show their creativity.
Before creating video content, it is imperative to create a sound strategy on what is the ultimate objective and what is the expected outcome. Content should not convey an ambiguous message about a brand. To be effective, branded material must be simple and easy to understand. Content should be engaging and adding subtitles can make it more effective.
Video is in fast-growing content forms in the World and its importance is not going to fade away in the digital world that we live in. If you are also planning to start video marketing, you'll be relieved to learn that you don't need a large budget or outside resources to get started. Remember to tell your true story and positive practices and viewers are more likely not to go anywhere else.