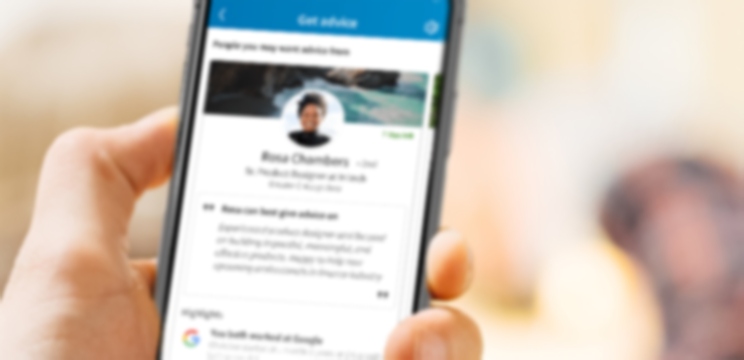 LinkedIn has made its name as a great social networking platform to connect professionals. Over the period of time, and with digital media booming to new heights, LinkedIn has attained a special place in professional networking space.
However, while LinkedIn is obviously a great place to connect and find a job, you can learn a lot from it to create your unique job resume.
It cannot be emphasized enough that you cannot just copy your job resume off the internet. Obviously, that is a very tempting option but an option that many other candidates would have already chosen. As such, you need to bring something different to your resume, and you can take the hint from LinkedIn.
See what other people are doing
If you know someone is really good in his field, gets the jobs he wants, and is a thorough professional, then you should definitely browse through their profile and take some tips. See what makes them stand out, is it the fact that they have more experience than you or is it how they have put across things.
See which are the highlighted things or paid the most attention to. These are the things you need to recreate in your own job resume.
Focus on the profile heading
Now you might be wondering that where you can possibly use a profile heading in your job resume. Well, the fact is that your resume objective is not very different from a profile heading.
Your resume objective should tell the recruiter in crisp concise words why you are a perfect fit for the job and what you are hoping to achieve. And, that is the line on which most people base their profile headings.
When you browse through numerous profiles, you will obviously get a fair idea on which profile headings work and which don't. You can pick up these headings, twist a few words here and there and create something personal and unique.
Also Read: Importance Of A Fresher Career Objective In A Resume
Learn about the job resume structure
The structure of your job resume is really important. The way you present information goes a long way in telling how attractive your resume can be to the recruiter.
An obvious way to put across information in a resume is to follow the reverse chronological order. That is, the latest information on top and so on. However, sometimes following the reverse chronological order is not your best bet.
Say you took up a part-time job in the interim while looking for the job of your choice and field, which had nothing to do with your academics, internship experience, or any other relevant work experience.
Now obviously according to the formula we generally follow, you would think of having to talk about this part-time job experience. But that won't earn you a lot of points in the eyes of the recruiter, would it?
The best thing for you to do in such a case would be to talk about the relevant experience first.
And, how to manage this structure and more is something that you can learn from the profile of other people.
The skills and achievements section
LinkedIn has a whole section dedicated to the skills and achievements of people. This is the section you can learn the most from as skills and achievements are the highlight of any job resume.
If you are interested in a job as a software engineer at Amazon, then follow someone who is already working there in the same profile. See what the skills they have included or highlighted are. Try to master these skills and incorporate them into your job resume.
Also, see how they have ranked their achievements. Take some cue from it to fill the achievements section on your resume.
See what the job requirement is
Every company and each profile has its own set of requirements. The job requirement or the job description section can help you a lot with your job resume and can guide you to perfect it.
Read the job requirement carefully and see which keywords that companies are using.
Pick on these keywords and use them in your job resume. However, don't overdo it and stuff your resume with keywords in every sentence.
Also, check out the skills they ask for and the certifications that are valued the most. You can work on these skills and earn the required certifications before you apply for the jobs to full-proof your job search.
Writing a job resume on your own can be a tough task, and while you can learn a lot from LinkedIn, you would need the help of professionals to create the best possible resume. If you want a great job and you want to be noticed, then you cannot settle for an average resume, you would have to be the best.
And, your best bet to help you craft an enviously great job resume would be Resume Buddy. With Resume Buddy, you can feed in all the information you gathered through LinkedIn and by networking around and sit back as Resume Buddy prepares to weave its magic.
Also Read: How Freshers Can Leverage LinkedIn Benefits To Get Jobs