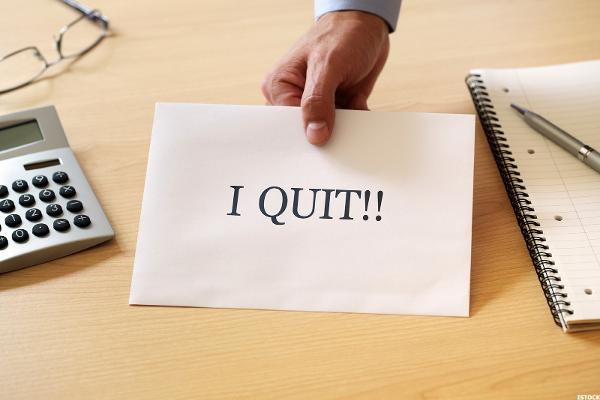 Your first job is special and will always be! Whether you learn and earn much in your first job or not– it is up to you. And whether you decide to bow out of your first job or the company gives you a boot, your first job will one-day transit into the second one! Or maybe you could have a smooth sail in your first job itself! However, for the time being, have a look at these wacky tales of people moving out of their beloved offices and never coming back.
First Job Stories: 'I Quit'
Some people, like Greg Smith, may decide to quit Goldman Sachs with a fiery post in the New York Times and a 60 minute long, intense television interview and a book to top it off. Some people want outlandish and some really ordinary. Let's read what these folks did.
1. Doomed before the dawn
"I sent a digital resume and cover letter via email to apply for a position as a technical writer. Within a few hours, a message from the director in charge of hiring came via email. Full of anticipation, I opened the email to find a terse message: 'your resume is infected with a virus and has been quarantined.' A person cannot recover from an infected resume. I did not pursue the position further."
2. The Witty One
A guy who forgot dark socks to wear with his suit coloured in his ankles with a black felt-tip marker. Any comments?
3. Family Ties 
Yes, I said, at last, wanting to be honest, and still not overly concerned, "Anna Wilson's my sister… why?" Complete, utter, uncomfortable silence, before my boss, pulled the car into a parking space. We were back at work. "She was dating my husband. My married name was Shrayger."
4. Confidence Is The Key
At a factory, the management fired a guy right before the meeting, and before he walked out, he stood up in front of the crowd and said "Well I'm going to miss you all. These idiots fired me because they think I've been stealing stuff, and well I haven't!." Right then an iPod touch came tumbling out of his hoodie's pocket and hit the floor. Sealed in a box with the company's inventory and antitheft stickers still on it.
5. Like A Boss
No, it's not a new dance. 
It's how a waiter quit his job
. Moving down the aisle of a busy restaurant balancing a tray full of drinks (
not an easy task!
) a diner grabbed him by the arm. Miraculously, he did not spill the drinks all over her or
anywhere
else. When she announced that her chicken was bad, he put down the tray, picked up the chicken and gave it a good spanking. "Bad chicken, bad chicken!" At that point, there was nothing left to do but hang up his apron and exit the restaurant.
Bonus: Swag In Style
– A secretary from our office announced at her last day retirement party: "I gave up ages ago. For months, anything I didn't want to deal with, I've shredded."
– I knew they were going to fire me so I embezzled $100k before they did. Never got caught. This is not a lie.
– The worker threw a brick through the window with the words 'I quit' written on it.