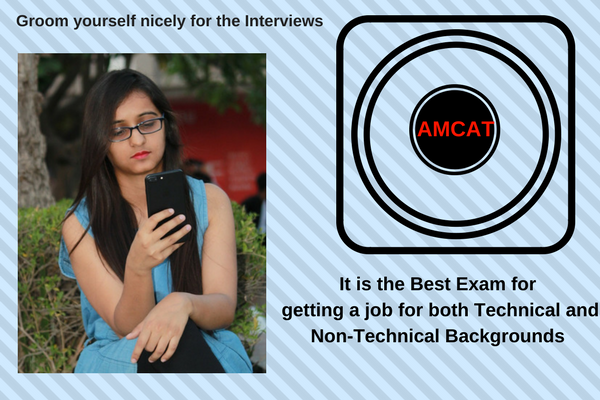 Bushra Khan, an Engineering Graduate, Shree Institute of Technology (Class of 2016) shares her experience in working with Magic Pin and tells us how the AMCAT test helped her scouting that job. Bushra loves photography and reading. This engineering graduate also enjoys driving, listening to music. Let us read what Bushra has to narrate.
I prepared from the online sample papers and from aptitude books.
Q. While looking for a job, did you face any difficulties? If yes, which ones. And why did you opt for the AMCAT test?

Bushra scored a job with Magic Pin, working as an Associate in Merchant Support. She says she found the AMCAT test to be of utmost help in getting the job. She feels she took the right decision to take the test as she was looking for a job.
Q. How was the AMCAT test experience?
"I prepared it from the online sample papers, and from other aptitude books and my engineering books for the technical part. The exam went well. Everything was good."
Q. When did you get your first interview call? How many did you receive?
For this Graduate, getting interview calls was not a bump in the road. Bushra proudly tells us the plenty of interview calls she got in a short duration of time! 
"After 2 weeks of result announcement. So far I've received more than 100 calls."

Q. How was the interview process at the company? What helped you through it?
Seems like Bushra was well versed with the interview procedures. "It was generic, like first the aptitude written exam then a series of face to face interviews."
Q. Would you recommend the AMCAT to others? If yes, Why?
Giving a high credit to the AMCAT test, Bushra is happy with the outcomes it got for her! "Yes. It is one of the best exams to take for getting a job. And not only for technical background students but for every other student as well who are from a non-technical background."
Q. In the end, do you have any tips that can help other job seekers in getting a good job?
When asked for a tip as to how her fellow job seekers can also get an easy way into a successful career, she suggests preparing well for the technical part. "Groom yourself nicely for interviews. Stay updated with using the AMCAT mobile app."
Inspired to score jobs as easily as Bushra Khan? Well, prepare well for the AMCAT test! Keen to read about more people who gained benefits of the test, check these out:
I got my interview call within 15 days, says the candidate with a job in Uber.
'Solve programs to learn', says Amulya, who got a Software Developer Job