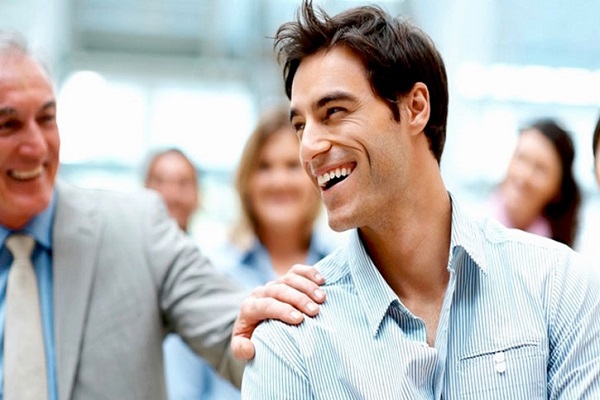 First of all, CONGRATULATIONS! Are you on your way to step in a new world and gearing up to make all the right impressions on the first day of your first job? Yes? Then we can help you with it and ask you to take note of these seven smart tips on how to impress your boss on the first day itself.
Arrive early
Try to reach earlier than the scheduled time to leave a great impression. For your job interview, you might have arrived earlier than the expected time to be able to collect yourself and be all prepared to impress the recruiters. Do the same now, and make a great impression on your job on the first day of your first job.
Figure out the route a day before, start early and try to reach at least half an hour before. Have a cup of coffee, go to the washroom and walk up to charm everyone.
Plan your outfit
Don't leave the outfit for the last day and know what you will wear to your first job. Remember, the first impression is usually the last impression and while your boss would have most likely met you during the job interview and even taken the interview, they don't know you in person. So, take care to dress up for your profile. Go for formals but care to keep things simple. Leave all the chunky jewellery at home and show up in a neat and proper uniform.
Dressing up is always better than dressing down, so keep that in mind when you pick your outfit for the big day.
Know how to introduce yourself
Practice on how you will introduce yourself on your first job. Practice the firm handshake and the straight back as you walk in. Keep your voice clear and loud (but not too loud). Know who you are talking to and smile as you introduce yourself.
Collect all the non-verbal and verbal tricks you might have learnt for your job interview and apply it here too to leave a lasting impression.
Ask intelligent questions
It is your first job and no one expects you to be an expert. In fact, you almost have the leeway to ask as many questions as you want. So, make full use of this opportunity and ask questions that you think will be relevant. However, take care that the questions are intelligent and not something which you can easily learn from Google.
Ask insightful questions about the team and the workings of the company. Read up more on the company, what their goals are and how they are trying to achieve it and then talk about the goal of the team and the target they are looking at.
Communicate
Communicate in a professional manner. Tell your boss what your skills are, what you are ready to give to the team, ask them what they expect of you. Talk about your limitations, if any and seek a mentor. The key to any healthy relationship whether it be work or otherwise is to communicate.
Talk about what you are passionate about and what drew you to the job. Bring some clarity to your conversation.
Work on your listening skills
Listening skills can go a long way in helping you impress your boss and make a brilliant impression. So, start working on your listening skills. Don't listen with the intent to reply, listen with the intent to understand and you will do so much better for it.
The first month or two about the job is all about listening, absorbing and learning. So, immerse yourself and go all in to make the best of these times to succeed at your first job and maintain a great impression.
Make notes
Making notes can never go out of fashion and will serve you a great deal in getting in the groove of the new work. Make notes whenever necessary and even when you don't think it will be necessary. During the first few weeks of the job, you will be bombarded with lots of suggestions, work, guidance and tips. Take note of all these things so that you can go back to them whenever necessary.
When you write things down when you are talking to the boss or a senior colleague, they will recognise how much effort you are putting in and that you value whatever they are saying. This will, in turn, encourage them to appreciate you more and help you succeed in the new job.
So, take note of these seven success tips to impress your boss and have a go at a successful career from the first day of your first job. And, if you are still looking for a job that will make you want to leave your bed every day and participate excitedly, then check out the AMCAT jobs portal and find your right pick.