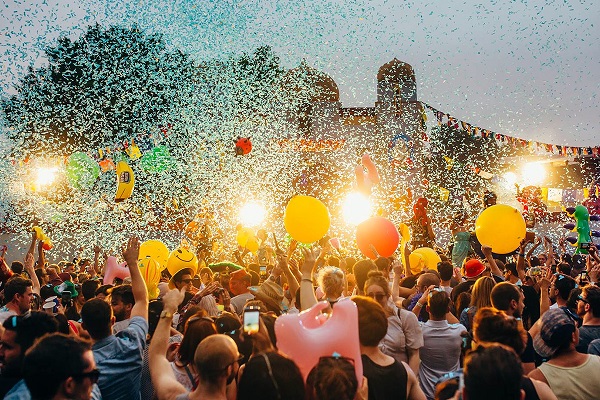 It might sound surprising but we all know somehow that people tend to forget their boundaries sometimes; yes we can be included to the list as well. Today, we are talking about office employees. Sometimes people do need reminders on how to behave appropriately when mixing business with pleasure; particularly in the case of new employees/interns trying to put his best face forward at a festival being celebrated in the office environment. 'Office' being the key word here and when you are an ambassador of your company, you need to maintain the decorum of the event. So, let's have a look at the 10 important first job tipsyou should keep in mind while celebrating festivals in office.
Don't bring uninvited guests
If you think it's okay to bring your significant other or someone else without the knowledge of the organizers; well, that's a wrong assumption. This is because even after trying your best, you can never guarantee the behavior of your forced guest. Also think about how uncomfortable and unwanted the latter may feel if he is not attended properly adding to the hesitating colleagues in the presence of a stranger(s).
Pay attention to the dress code
The location and the time of the party should indicate the dress code. Though it's not necessary to be in business professional attire but the company's social event is surely not the place to try out your new, over-the-top outfit. Keeping yourself informed about the mood of the party will of great help in this.
Be punctual
Do arrive on time. This becomes more important when your timely presence is of considerable importance and your unpunctuality may disturb the entire plan of the celebration. First, being fashionably late and second, thinking it to be your VIP statement is the worst ever perception you can have. So never keep your host waiting unreasonably for too long.
Don't be a spoilsport
Avoid overdoing anything. This may spoil the mood and spirit for the celebrations. Do not get involved in any verbal or physical spat with anyone. To be clear, neither should you walk out of the events of the fest nor should be over reactive to any situation during such celebrations.
Do socialize and interact
One of the ultimate aims of office festival celebrations is to provide a platform for colleagues to socialize. Make sure you are actively participating in the celebrations and please don't try to hide yourself behind the curtains during the group activities. By doing so, you tend to kill the real purpose of festival celebrations. Rather, take this as an opportunity to be seen by the executives or high ups in the organization.
Drink responsibly
The intake of drinks has to be well under control. But before that, you must check whether they are allowed or not. Since alcohol alters your judgment, drinking too much can make you do things which make you regret later on. Excessive drinking can lead to unpleasant incidents tarnishing your image permanently in the office.
Use tact to romance
Your flirting may be entirely innocent, but the message it sends to your colleagues may not turn out to be so. If you want to be respected on professional levels then save the frisky side of yours while hanging out with friends. Sometimes, workplace romances – or worse, one night stands – can be disastrous for your professional career. So, avoid drinking more than you can handle for your first job party.
Greet everyone in an ethical way
Keep your personal grudges at bay in organizational events and greet everyone with full enthusiasm. In fact, office functions are a great way to minimize these differences. Holding a grudge with anyone in the office isn't a great way to go about your professional life anyway especially when you are just starting with your first job!
Take care of your colleagues religious sentiments
Never crack offensive jokes. Even if you don't believe in certain traditions/religious things, avoid raising an issue or insulting it as the other with different religious beliefs might get hurt. And the entire idea behind celebrating festivals at office is to learn to respect each other's religious beliefs, so take care of that.
Thank your host
Expressing your appreciation to those who put the event together is not only a smart career move, but it also makes you stand out as one of the few employees who hasn't forgotten to show gratitude towards the organizers – be it co-workers, bosses, or your firm's clients and customers.
So next time when there is a festival celebration in your office, do make a mental list of these tips to be followed to help you put up your best front forward!
You may also like:
Getting The First Office Party Right: First Job
5 Things You Should Keep In Mind For Your First Job