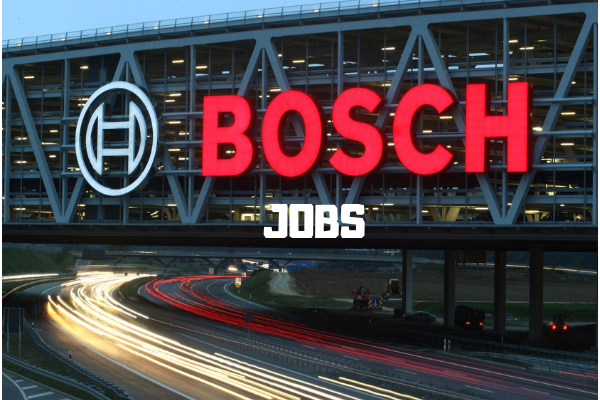 We had a lot of people asking about the latest fresher jobs with big brand names. And, heeding your demand, today, we are here with an exclusive, high-paying and rewarding fresher job with Robert Bosch.
This job will help you grow and allow you to find your footing as a fresher. As such, what the company is all about, what is it's working environment like and how you can apply for it, let's find out –
About the company
Robert Bosch is "one of the world's leading global supplier of technology and services, offering end-to-end Engineering, IT and Business Solutions." Robert Bosch, since its inception, has created large footprints across the globe. With its fingers dipped in various business lines, Robert Bosch has found success in numerous fields. And why not, it has after all kept the health of its employees and the needs of its clients above everything else.
Robert Bosch provides a great work-environment for freshers to grow and learn. It encourages new ideas and has a transparent system of working, making it one of the ideal fresher jobs you should be pursuing. And most importantly, you can expect to gain early recognition here and quickly climb the ladder of success if you do your work thoroughly.
Special Offer: Get AMCAT at just Rs.949/-. Use Code BLOG2019 at payment page. Hurry! code valid till 31st March 2019 only. Register Now.
Job Brief
Robert Bosch is keen to hire candidates who are passionate about their work. They want someone who can understand the requirements of the company and blend himself accordingly.
Job Profile: Embedded Development/ Application Development/ ERP/ System Testing
Education: B.Tech/B.E
Experience: 0 Years
Salary: 5 Years
Selection Process
Robert Bosch is very clear on the kind of candidates it wants to hire and that is the reason why it is relying on the AMCAT exam to screen the initial batch of candidates. Candidates who score well in the AMCAT exam will be eligible for this best of the best fresher jobs in town.
After the candidates are shortlisted, they will have to sit through a technical round of job interview followed by an HR interview. That means, you will have to not just know the correct answer to the technical answer but also be ready to impress with your personality and zeal.
For the technical interview, your AMCAT preparation can help as AMCAT focuses on the core subject and theories and encourages you to understand them thoroughly. If you know your core subject well, then you will be able to swim through the technical interview easily.
As for the HR round, for that, you would need a good dose of preparation (check out the common interview questions and answers) and confidence. Your body language should be impressive and you should not fumble while communicating.
To gain success in the job interview, opt for Mock-Ai. Mock-Ai is currently one of the best interview preparation tools in the market that can really guide you to perform better and help you gauge your own performance. It can introduce you to your strengths and weaknesses and tell you how you can improve your performance.
Conclusion
So, this was all about this one of the most amazing fresher jobs with Robert Bosch. Robert Bosch can prove to be a great company to start your career in and provide you with a great learning opportunity.
As for more fresher jobs in the field, check out the AMCAT jobs portal and keep applying!
Special Offer: Get AMCAT at just Rs.949/-. Use Code BLOG2019 at payment page. Hurry! code valid till 31st March 2019 only. Register Now.