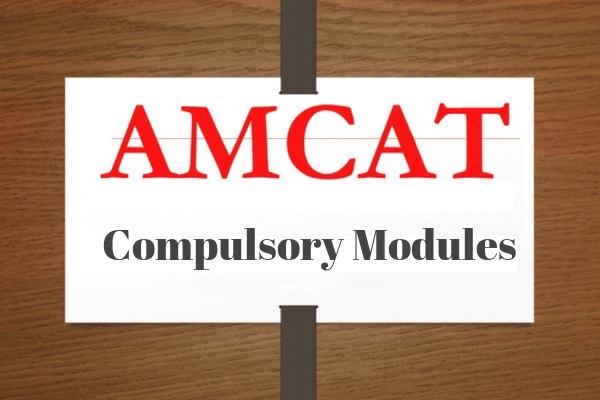 Many people are so focused on scoring well in their core module during the AMCAT exam, that they forget everything else. While, we are not saying it reflects you in poor light to be that focused but the core modules are not the only important section.
To get your dream job, your overall AMCAT score should be great, that means, you should prove your mettle even through the compulsory modules. However, you may ask why, why should you focus on the compulsory modules? For someone working in the coding field, surely communication and command of English doesn't hold a lot of value?!
And, the answer to those questions is – it does. Your knowledge of the compulsory modules is as important as the core modules and here are a few reasons why –
Communicate to share ideas
You cannot hope to work well in a team if you cannot share your ideas and communicate them effectively. Not just that, many companies have a lot of international clients or even clients who might not be comfortable speaking or might not understand your local language. In that case, you would need to have a good command over English to not be held back.
Also, English is kind of the official language used in offices now and not being able to form sensible sentences can really go against you. To improve your communication skills, read, "5 ways you can drastically improve your communication skills."
Special Offer: Get AMCAT at just Rs.949/-. Use Code BLOG2019 at payment page. Hurry! code valid till 31st March 2019 only. Register Now.
Be a problem-solver
Recruiters want someone who will see a problem, recognize it and come up with effective solutions to help mitigate that problem. In fact, 'problem-solving' is one of the key soft-skills that you can use on your job resume to get the immediate attention of the recruiters.
And, how do you prove your problem solving skills through the AMCAT exam? By ensuring you do well in the Logical Reasoning section. Logical Reasoning, though it doesn't directly and specifically tests your problem-solving skills, sets the groundwork for it and give you a direction on how you should approach a problem.
Fit in the office environment
One of compulsory module that confuses a lot of first time AMCAT exam takers is – The Aspiring Minds Personality Inventory. AMPI is a personality test that determines the temperament of the candidate, how they can fit in a team, how accepting they are of new changes and so on and so forth.
Acing this test is important for everyone giving the AMCAT exam because while your skills do matter, recruiters want someone who will gel well with others and not be a problem employee in general.
There is no right or wrong answer to this test, however, you will have to use a logical approach and determine your own qualities to do well in this particular module.
AMCAT Exam preparation
Now that you know why it is important to do well in the compulsory modules of the AMCAT exam, the next step should be learning how to do well in it. And, to do well in the AMCAT exam and up your AMCAT preparation, these are a few tips that you should keep in mind.
Go through the syllabus
You can start preparing for the AMCAT exam if you do not know the syllabus to begin with. So, go through the syllabus, understand what each topic is all about – read the introduction to each topic and then divide the syllabus according to how much time you think you would have to spend on each.
Work on a timetable
Now that you know the syllabus, it is important to come up with a weekly or bi-weekly timetable to help you keep an eye on your progress. Making a timetable will ensure your AMCAT preparation is flowing in a linear manner. In fact, a time table, if followed nicely, can shorten the time you need to spend preparing for the AMCAT exam.
Practice and practice
This one obviously goes without saying. The AMCAT exam focuses on your core knowledge of every subject, and as such, just mugging up things won't help. To do well in it, you would have to really practice and perfect your command on every topic. Also, practising for the AMCAT exam can help you prepare for subsequent job interviews, so take your AMCAT preparation a little more seriously.
Check your readiness for the test
And, before you jump in to give the AMCAT exam, check whether or not you are ready for the test with PrepAMCAT. PrepAMCAT, one of the best AMCAT preparation tools that is out there can help determine your strengths and weaknesses and point you in the right direction to success.
How you do in all the modules of the AMCAT exam is important to help determine that you succeed wherever you go. Even if your job is restricted to one module, the other modules add on to your personality and how much success you will find in an office environment. So, take the AMCAT compulsory modules seriously, prepare well for them and be determined to succeed.
Special Offer: Get AMCAT at just Rs.949/-. Use Code BLOG2019 at payment page. Hurry! code valid till 31st March 2019 only. Register Now.