Of course, there is no dearth of interview questions that an interviewer can ask you during an interview. However, there are some questions that seem to be a favourite among interviewers and might help you prepare better for that upcoming job interview.
While we are going to provide a brief of how you can answer these common interview questions, you can formulate your own answers according to the situation and the mood of the interviewer.
Tell me about yourself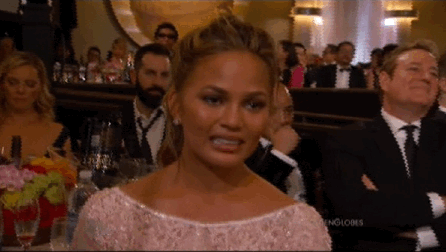 This is one of those classic interview questions that never get old. And, since the interviewer (highly likely) would have already gone through your job resume, what more can you tell them about yourself?!
Talking about your personal life in an interview is a big no, no. So, that means you need to expand and delve on your accomplishments and achievements to try and answer this question. Generally, interviewers ask this question to break the ice and set the tone for the interview.
For more on this topic, read: "Tell me about yourself – job interview questions its answers."
Why do you want this job?
Saying outright that the pay mentioned in the job description was lucrative or that you are after the brand name won't really make you look good in the eyes of the recruiter.
So, instead, focus on how you hope to learn from this opportunity and grow in your career. Pick up points from the job description and talk about what particularly excited you and how you are looking forward to it. Let the interviewer know that you are really passionate about the job.
Special Offer: Get AMCAT at just Rs.949/-. Use Code BLOG2019 at payment page. Hurry! code valid till 31st March 2019 only. Register Now.
Why should we hire you?
Another one of the classic interview questions that seem to be a favourite of the recruiters – 'why should we hire you?' And, before you get intimidated by this question, remember that it is a perfect chance for you to show off your many skills.
Tell the interviewer how you possess the necessary skills required for the job, both soft skills and core skills. Also, talk about your education, skill certificates (like the AMCAT skills certification) and achievements. Talk about all the things you are bringing to the table and how the company would benefit from your expertise.
When faced with such an interview question, you need to sell yourself as the right candidate and convince the recruiter of your achievements and potential.
What are your weaknesses?
Now no one wants to talk about their weaknesses in a job interview. And, as such, many people try to sell their strengths as weaknesses by making statements like, their greatest weakness is that seek perfection in everything.
While that may be a way to go about this interview question, it is definitely not the best or the smartest way. When confronted with interview questions about your weaknesses or poor habits, then the best thing to do would be, be honest.
Pick up an actual weakness that you think you have and then talk about the steps you are taking to be better and overcome it. This will say you are pro-active and put you in a winning position.
Check out our popular blog on the topic: How to answer "what are your strengths and weaknesses"
Where do you see yourself in the next five years?
With such interview questions, the interviewer wants to see how serious you are about the opportunity, whether you are passionate or not and whether you believe in yourself or not. They want to know if you would stick with the company for some time or leave as soon as another opportunity pops up.
So, tell the interviewer about your short-term plans and then culminate with where you see yourself heading in the future. You don't necessarily need to put a time limit to the goal you have in mind.
Which are the other companies you are interviewing for?
Okay, this might be one of the trickiest interview questions you face! With this question, again, the interviewer wants to understand your interests better, the opportunities you are looking at and whether or not you will stick around for some time. They also want to see whether you intend to stick in this industry or not.
A great way to answer this question would be to talk about other opportunities, given you are actually interviewing for other jobs. However, instead of mentioning the company, talk about the job brief and pick up points similar to the job you are currently interviewing for.
How do you deal with a stressful situation?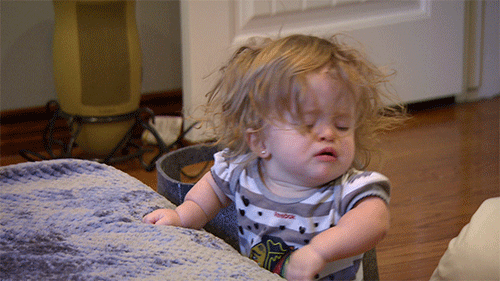 One of the traits that interviewers look for in an employee is problem-solving skills. And, trying to know how you approach a problem is them trying to figure you out better. Whether you cower in the face of any problem or stay upbeat and positive can determine how you will function in the current job role.
You can answer this question by telling the interviewer about a particularly stressful situation you recently faced, hopefully, something related to an internship or project you were a part of. Then go on to describe how you handled the situation the solutions you came up with.
Do you have any questions?
'Yes!'
That should be your answer when the interviewer asks if you have any question for them. An interview should be more of a conversation than a one-way question and answer session. So, the smartest thing to do would be to ask questions and make your interaction more engaging during the interview.
However, if you couldn't get an opportunity to ask questions prior to when the interviewer threw this question in your direction, then you should grab this opportunity with both hands. Ask insightful questions about the job, the company and the team you would be a part of. And, try not to repeat the questions that have already been discussed during the interview.
If you read something on the company that you would want the interviewer to expand on, then talk about it. If you are unsure, then here is a list of "10 interview questions you should ask the recruiter during a job interview"
While you should prepare the answer for common interview questions well in advance, try not to mug things up or you might sound too wooden. Instead, try and understand how you can better your response for each question. Also, do keep it in mind that while knowing the right answer is great, it will do little to help your candidature if you don't sound or look confident.
Of course, it is only natural to get nervous during a job interview but you cannot let it rule your interview. So, practice, practice and practice for interviews well in advance. Ask your friends or teachers to conduct mock interviews, practice in front of the mirror and opt for mock interview applications like the Mock-AI. Read: Mock AI: How To Use This Job Interview Platform To Make The Best Of It.
Special Offer: Get AMCAT at just Rs.949/-. Use Code BLOG2019 at payment page. Hurry! code valid till 31st March 2019 only. Register Now.