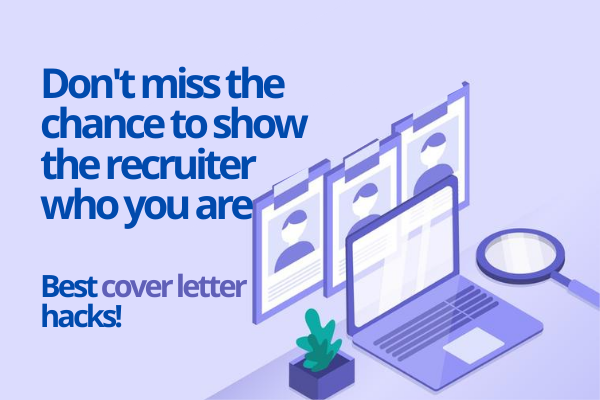 Sending a cover letter with your job resume can act as a silver lining to your job application. So, it is very important that your cover letter makes the best first impression on the recruiter. When working on your letter, it is the small things that can make a big difference and help you secure the interview call.
That is why perfect your letter is, the higher is your chance of impressing the recruiter. So, don't make the mistake of thinking that cover letter doesn't matter because they do. We have created a list of must-follow tips and techniques to help you in sending a top-notch cover letter.
What Is A Cover Letter?
An ideal cover letter for resume is a form of a self-introductory piece of paper which is addressed to the interviewer or the hiring manager. The purpose of the letter is to provide the recruiter with additional information about your abilities, skills, experience and job-readiness.
However, make sure you are not repeating the information that you have written in your job resume. Try to incorporate incidents or examples of how you hone your skills. With the help of the cover letter, you should show the recruiter why you are the right candidate for the job role.
Importance Of A Cover Letter?
Just like a job resume, you should either write a new cover letter or tweak your existing letter with every new job application. Sending the same letter to different job roles will only reduce your chances of scoring the interview call. So, make sure you don't use the 'one cover letter for all' strategy.
Sometimes, the company might not ask for it but you should still attach a letter to your job resume to make it stand out from the crowd. Moreover, it will show the recruiter that you are serious about this job opportunity.
The length of the letter should not exceed more than 3-4 paragraphs, so you should try to tell more in fewer words. Each piece of information in your cover letter should be relevant to the applied job role.
A letter gives you more window to present yourself in front of the recruiter. This gives you more space to showcase your skills, accomplishments, achievements, abilities and an opportunity to explain any gap year/ lower academic score.
Reasons To Add A Cover Letter 
Writing a perfect job resume is already a tedious task to complete, adding a personalised letter makes it even more difficult. Which makes you wonder whether adding a letter matters? The answer is YES.
A well-written and professional cover letter strengthens your candidature and increases your chances of getting the offer letter. Moreover, it gives you more space to talk about your skills and abilities.
Above all, attaching a letter to your resume creates a positive first impression on the recruiter and gives you an opportunity to properly introduce yourself.
A letter helps the recruiter to learn more about you and help the reader to assess whether you are the right candidate or not. Moreover, it will show the recruiter that you have put extra efforts in your job applications.
So, adding a professional cover letter to your perfect job resume will help you take your job application up by a notch. This will increase your chances of bagging the job role and starting your career with a bang.
However, if you are feeling that creating an impeccable job resume and a customised letter is too challenging for you, then you can take the help of a resume builder. Resume Buddy is a powerful resume creator and houses more than 35 resume template, content-recommendations and predict interview questions based on your job interview. So, if you are thinking of creating the best cover letter for 2020, then you should take the help of Resume Buddy.