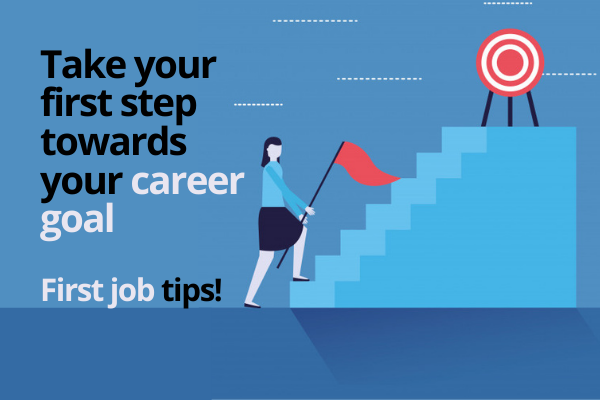 Starting a new job can be challenging and stressful on its own, now add starting your first job amid a global pandemic, it will only heighten your emotions. However, with a positive and motivated mindset, nothing is impossible.
So, be willing to adapt to a new rapidly changing work environment, and keep your goals and aspirations in focus to have a successful career. In order to help you ease your transition, we have curated this blog, filled with some important first new job tips to help you make the best possible impression on your manager.
Connect with your colleagues
Due to the coronavirus pandemic, most likely your first job will be work from home, which can make it hard for you to meet everyone on the team and expand your work network. So, you should take some time out and try to go out of your way to introduce yourself to your co-workers.
You can send them an email, personal message or set up a virtual coffee meet, before or after you log on for the day. This will help you in creating a positive first impression from the very start.
Be a helping hand
Your colleagues will take it kindly if you are interested in what they do and show them that you want to assist them in their work. During your onboarding meeting, take some time to learn about your peers' daily responsibilities and ask them how you can help them.
Taking this initiative will get you some positive responses and will help you quickly bond with your colleagues, which will help the workflow between you and your co-workers.
Try to find a mentor 
A mentor can be someone who you aspires to be like or holds a position you want to hold in the future. Having someone to guide you in your first job can help you build up knowledge and make fewer mistakes.
Moreover, having a go-to person to get advice will help you build a personal relationship, which will help you make a significant difference in your first job. So, make sure you find yourself that can help you in your professional growth.
Set yourself in a routine
When working from home, try to develop a work routine to keep your work on track. Create a routine in your home office by following a set schedule of waking up, eating lunch and taking breaks.  Doing this will make you feel more in control and will help you adjust in your first job.
Moreover, don't be afraid to speak up and ask important and thoughtful questions to make the right impression, especially when you can't see your co-workers.
When starting your first job make sure to use job tips during COVID-19. It is normal to feel anxieties and have an endless amount of questions. However, you need to use your communication skills to make connections in your first-ever workplace. Starting your career in the middle of a pandemic is going to be an experience worth remembering.