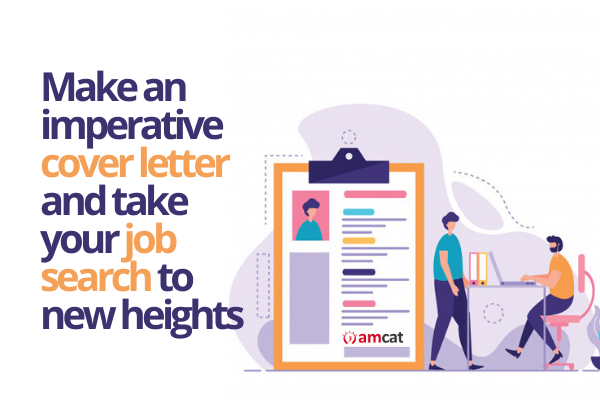 Your job application cover letter is meant to convey your personality. The cover letter is the tool that will help you introduce yourself in a more personal way during a job application.
A well-crafted cover letter expands the information on your job resume for the recruiter and talks about some of your important and relevant achievements. When writing any cover letter, it is always best to keep the content relevant to the job role. The format of your cover letter should also match the company and the industry you are applying to.
Although there is no official format for any cover letter, the information you include should be visually organized and in order. The goal of your cover letter should be to make your introduction stand out from the rest.
So, to help you create a memorable cover letter for your job application, we have created this guide which will cover all the essentials to create a successful cover letter for your job search.
Find Out Who To Address
A letter is always intended for someone and the same is the case with a cover letter. Try not to address your letter 'To whom it may concern'. Find out the name of the person who will interview you, you can contact the recruiter to know about the interviewer.
Once you find out who to address your job application cover letter to, make sure you use proper honorifics. Now, this might look like a lot of work but it will be worth it.
Customise It
Even if you are targeting the same job profile, you should customise your cover letter for resume to the company and the industry.
Moreover, when writing a cover letter for a job application, you should write like yourself but with appropriate voice and tone. Researching the company will help you find the right tone to use.
For example, the tone of your cover letter for a legal consulting firm will differ from a tech startup.
That is why before you start writing your cover letter, make sure you do your homework to make it relevant to the job role.
Highlight Your Skills
Although the cover letter gives you the space to highlight your skills and abilities that are important and relevant. However, don't make the mistake of over glorifying yourself, rather put emphasis on your skills and how you developed them.
The purpose of your job application cover letter is to show the recruiter how you were an asset to those institutions you worked for. So, in your cover letter bring up any awards or accolades from your previous jobs or internship.
Moreover, if possible show the recruiter how you gained different skills and how you are continuously evolving and developing your skills. Use your excellent resume writing skills to make your job application come alive with an impeccable cover letter.
Additional Information
Discussing your salary is a big no-no but in your cover letter, you can safely discuss your salary and the kind of hike you are expecting.
Moreover, in your cover letter, you can mention all the important and additional information that you could not fit in your job resume.
Platform To Showcase Skills
Communication skills are one of the most important soft skills. And, your language and way of communicating are some of the important things in a cover letter.
For instance, if you are applying for content writing job openings, then written English is an essential skill. Through your cover letter, you can showcase your skills by creating a letter that is grammatically perfect.
That is why a cover letter for resume gives you the space to show your communication skills and how convincing you can be, so make sure that your cover letter is nothing less than perfect.
An ideal cover letter balances out all the limitations in a resume and strengthens your job application. However, to have a successful job search, you need to make both your cover letter and job resume impeccable. And, for that, you can take help of Resume Buddy to make a professional job resume.
Ensure that you cover all the essential points and follow the rules when crafting your cover letter. Know what you are doing and have a sound understanding of your audience, and you are good to go.
So, build your cover letter along the lines defined above and make a positive mark on the recruiter.