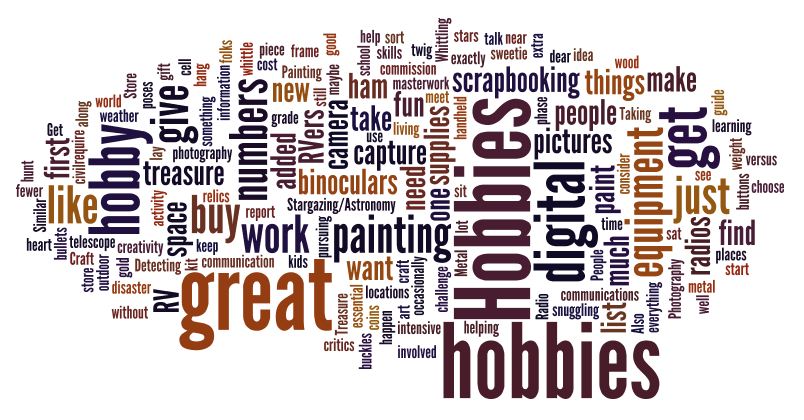 Do you randomly mention your hobbies in the resume? Well, most of the companies do look at the candidates' hobbies to have more insights on his/her personality. In fact most employers consider hobbies to be an important part of a candidate's qualification while choosing the right applicant. If you are seeking for an employment opportunity you better pick up two or more hobbies to increase your employability to any potential employer. We give you top 5 hobbies that make you more employable.
Being good at sports:
If the candidate is good at sports like cycling, swimming, running, etc., employer deduces that the person has tenacity, perseverance and drive, which are exactly the qualities that are desirable for a sales or business development role. People who are good at group sports such as football, hockey, cricket, etc. shows that one is able to work as a team member in pursuit of a common goal. A must for fresher's'.
Creative hobbies:
If the candidate mentions photography, cooking or painting as hobbies, it suggests that the candidate has an artistic mind-set. These hobbies may land you up for job opportunity such as PR, marketing or as a designer. IF you write poetry, short stories or a personal blog, it suggests your strengths as a writer or editor. This type of skill is highly sought-after for editorial positions, public relations positions with an emphasis on communications, or social media-type roles.
Risky hobbies:
Those who mention activities such as mountain climbing, mountain bike racing and sky diving as their hobbies possess qualities desirable for people going into thought leadership roles or product/department leadership roles. These qualities suggest that a candidate can take calculated risks and knows how to stretch out the boundaries.
Reading:
When a candidate mentions reading as his/her hobby, it suggest that he/she has an interest in learning-based activities that showcase a hunger for knowledge. This is a quality required for a good researcher. He/she is particularly suited to research intensive positions.
Playing Strategic games:
The one who plays games like Sudoku, chess or backgammon suggest that he/she enjoys thinking strategically. This type of strength is desirable for positions where policy development and strategy formulation are central to the work, such as a planning-based role.
So next time, if you apply for a job that requires a certain skill that the recruiters are looking for- Make sure you mention the appropriate hobbies that go in sync with the job profile. Hobbies have become a part of qualifications when you are seeking for an employment opportunity and if you have one you better develop it because it will come in handy when the need arises. Hobbies also work as a source of experience for many individuals. It is not necessarily what you do, but how you sell it on your CV that can mean that your hobbies and interests make you more employable as an applicant.
Like and share if you like the post!