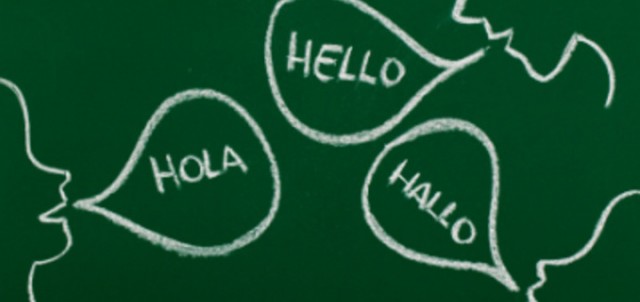 We live in a global world which is where companies are constantly expanding overseas and dealing with clients all over the world. If you know an extra language or two, you surely have an edge over others and stand out of the crowd.
Here is a list of top 5 apps( rated best ) on the app store, Equip yourself with a new language TODAY!
Duolingo: Duolingo is one of the highest rated apps available when it comes to learning another language. Duolingo is changing the way people learn languages. It has been recognized as the Best App for 2015 by both the Google Play Store and the AppStore. The methodology of learning a new language through games is the unique part of this app.

Lingvist: Learn a language in 200 hours with Lingvist , the next-generation language-learning tool that helps you learn faster. Highly addictive, highly effective! Lingvist is the fastest and most effective way to learn a new language.

Babbel: Discover the new way to learn languages. It's easy and fun for beginners and advanced learners. Just a few minutes a day strengthens your language skills. It has tailored learning goals. You can also train your pronunciation with its speech recognition technology.

Busuu: Rated by Google as a "Must have app" for Android, busuu's language learning app is the quickest and best way to learn a new language in just a few minutes a day, Busuu gives you the opportunity to learn 11 different languages

Memrise: Adaptive engine tracks your learning and helps you review at just the right time. Designed by Ed Cooke, world-renowned memory coach, Memrise makes use of memory-enhancing techniques confirmed by extensive scientific research. In collaboration with University College London, Memrise runs The Memrise Prize – an annual $10k cognitive science competition to discover the most efficient methodology for learning vocabulary. The most effective methodologies from the competition are fed back into learning games on Memrise.
Learn and share! 🙂