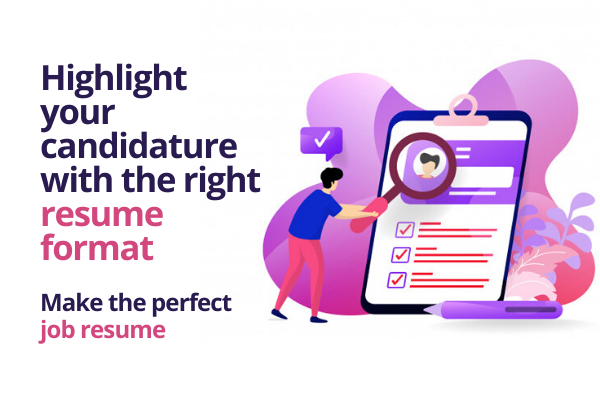 Your resume tells a story about who you are, what you have done and what you can do. And like every story, you need to have a format to develop an interesting story. That is how important a resume format is to your job search. But very few people know how to format a resume in a way that showcases their specific skills and experience.
So, to help you in your quest to make an impeccable resume, here are a few tips to help you with your resume format
Go Through The Job Description
First and foremost thing that you should do is understand the job requirements on the job description. It will help you get a better understanding of the job role and the kind of candidates, the interviewer is looking for.
That is why make sure your resume format matches the skills stated in the job description. Incorporate industry keywords in your resume format to make it more job targeted.
Moreover, highlight your skills and eliminate any irrelevant information that is not related to the job post. Your resume format for job should make your resume more marketable and reader-oriented.
Structure Of Your Job Resume
The way you present your information in front of the recruiter matters a lot. So, make sure you are using the right type of resume format.
A perfect job resume should have a lot of white space and all the information in bullet points. Moreover, the content of your resume must be in reverse chronological flow, starting with your most recent work experience/educational qualification.
Once again, make sure all the information on your resume is relevant to the job role.
If you are confused about which format, you want to use, then you can opt for Resume Buddy. Resume Buddy has more than 25 resume formats for you to choose from.
Resume Length
The length of your job resume should be short and all the information on your fresher resume should be relevant. To make your resume job targeted, don't include any detail that might not be relevant to the job.
As a fresher, the length of your resume should not be more than one page long. A recruiter only gives a 30 seconds window to each resume, so your resume length is very important.
Moreover, an ideal resume format for job should make it easier for the recruiter to skim through it. You can also add a cover letter to make your resume more targeted and exclusive. Having a cover letter attached to your resume will give it a leg over the other resumes without a cover letter.
Make No Mistakes
The content of your resume is of utmost importance. The best resume format makes it easier for the recruiter to skim through your resume.
However, to do so, your resume should not have any grammatical or spelling errors. Even a small mistake can present you as lazy in front of the recruiter, so make sure there aren't any mistakes.
To find these minor language errors, you can take help of Softwares like Grammarly to correct your errors. Any error in your resume will push you out of the race.
Now, keep these resume formatting tips in your mind when creating your job resume. Before submitting your job resume, ask your friends or family members to go through it. This will help you get to know the areas, where you lack.
Your resume is the key to the door of opportunities, so take the resume format seriously.