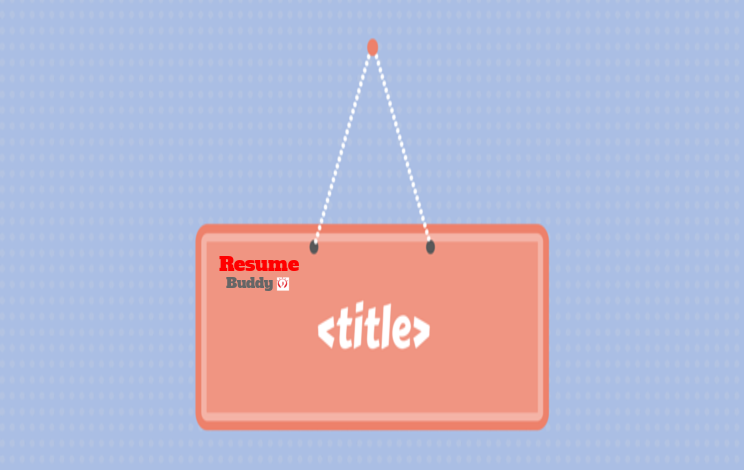 A resume title is one of the first things that a recruiter notices about your resume. It is the opening song that can help you make a great impression or lose out on the job opportunity altogether. And, given its importance, it is no wonder that writing a resume title takes up more time and effort than the whole of your job resume put together.
A resume title or resume headline is usually short and crisp and narrates who you are, the skills you possess and what you want to achieve.
Also, your resume headline should ideally contain one or two keywords to make a better impression on the recruiter.
In this article, we will talk about how you can write a winning resume title for civil engineering students and invite the recruiter to look at the rest of your profile with more interest.
Batch topper in B.Tech (Civil Engineering), with 93%/4.7 CGPA overall score
This resume headline conveys instantly that you are academically brilliant. When writing a resume headline for B.tech fresher, you should highlight your academic strength as they are your biggest assets at this point.
Skilled and hard-working Civil Engineer, graduated from top engineering school
You are indicating your personality and attitude here. Recruiters will instantly know what values you hold dear. Also, if you have graduated from a known brand college then mention that.
Civil Engineering work experience spanning 2 Live Projects, 3 Internships
This resume title for freshers immediately conveys to the recruiter that you mean business! It reflects how sincere and honest you have been about your career. And, recruiters value live work experience over marks on any given day.
Graduate Civil Engineer, looking for a job as a site engineer
With this resume headline for Civil Engineer, you are keeping it simple and announcing your interest in a specific job role. However, make sure you change this title with every job application you make. Define your resume according to the job you are applying for.
Skilled in Design of Steel & RCC structure, looking for a career in concrete technology
Recruiters appreciate a focused approach to careers. Sadly, this is one area in which many civil engineers fail. With this resume title, you impress upon the recruiter your existing skill set and how you know it can fit into a particular industry.
Tech Civil Engineer seeking a career in Construction and Project Management
Using these keywords in your resume title will definitely ensure it gets picked up by the AI resume bots! Nowadays, placing relevant and strategic keywords in the resume is among the top resume ideas for freshers. Since the initial screening is being done by software and bots, its best to focus on this to make the cut.
Graduate Civil Engineer skilled and experienced in AutoCAD, Pro-E, CATIA, NX
Hands-on knowledge of software and with very specific technical skills is important for all engineering students. So, information about skill certifications and the possessed skills should definitely be included.
Quick learning professional seeking an entry level civil engineer position
This is a very generic yet humble resume title. It shows what you put stress on, that is, you learning abilities and is perfect if you do not have much to boast about on your resume.
Focused on designing environmentally-conscious and cost-effective infrastructure solutions
This kind of a resume title is for those civil engineering students who are focused on a particular type of niche. Such a title appeals to companies who stick to their values and have a particular vision for their brand. However, take care to customize the headline according to each job title.
Adept at performing well in the high-pressure and high-performance environment, seeking a career in safety and public works constructions
This a resume title that shows maturity and understanding of what a career in civil engineering entails. It particularly focuses on what kind of an industry you want a career in and what are the skills you have that make you a perfect fit for it!
So, these were our top resume titles for freshers that you can check out. Additionally, you can take help from the Aspiring Minds' advanced resume building tool; Resume Buddy.
If you used any particular title or found this article helpful, then let us know the same in the comments below.