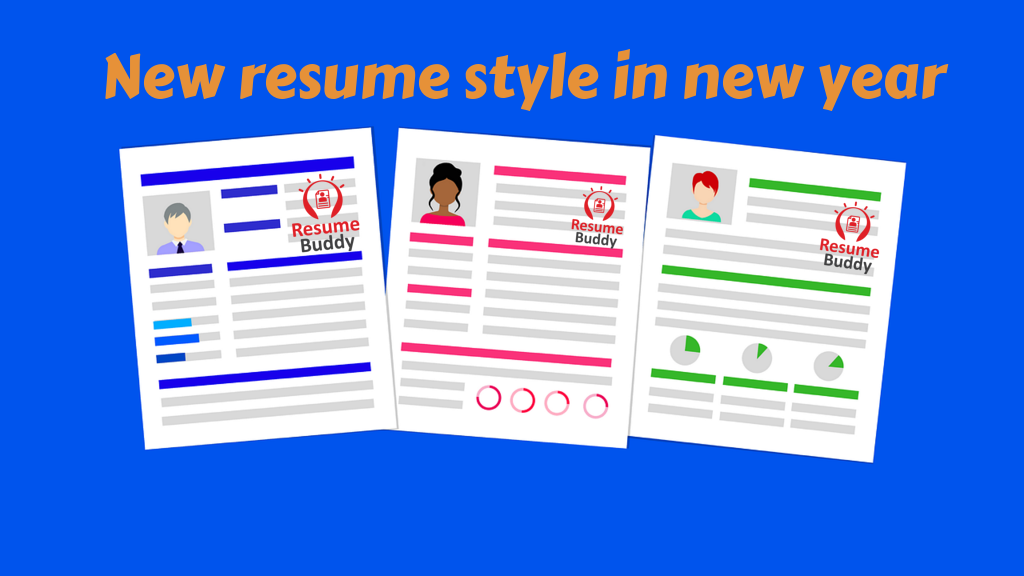 With 2018 approaching its culmination, it's time to look forward to the year of 2019 and start preparing for the same. And one of the very first things with regards to jobs that you certainly got to be abreast with is the job resume trends for 2019.
While you're closing out on this year's goals and ready to start afresh, it's perfect time to sit down and refresh your resume.
Remember how job resumes used to be all about basic text and bullet in the 90s? Well, we've come a long way from there and it's exactly why your job resume shouldn't still be lurking in the 90's style.
From resume formats and fonts to borders and margins – It's time to upgrade it all for 2019.
If the blank screen is intimidating you and you're not sure where to start, you can always seek professional help from Resume Buddy. It helps in creating a skills-based resume by providing 25+ resume templates, content recommendation and cover letters etc.
For now, here are some points to refer while crafting your shiny, new job resume for 2019.
Visual engagement is the key
It's easy to create a job resume with all text and numbers that can bore the reader out of their minds. Some resume formats go from one page to another leaving no white space or breathing gaps; making it all too much to grasp in.
As for 2019, the resume trends are looking towards visual engagement. The visually appealing formats allow you to pack a lot of information in a simple and crisp manner. The first thing to do is to pick the right resume template for your profession and industry.
Creative approach works best
If your job resume could easily run into a few pages, then you're likely finding it hard to decide what to include and what not.
Remember not every recruiter wants to know everything about you. You must tailor your job resume as per the job description.
For instance: A graphic designing job doesn't require you to give out details of your college project based on marketing essentials of FMCG products.
In such cases, Resume Buddy can be of great help in designing, aligning and creating new resume templates suitable for each job you're aiming. You can choose from the already existing 25+ resume templates or improve your current resume with guided help.
The thing about computer filters
In 2019, you can't expect hiring managers to read through each and every resume they receive each day. The big companies are using computerized applicant tracking systems to filter out the chaff from the wheat of job resumes.
This process is based on the 'catch phrases and keywords' sorting method.
If your resume uses language/words/phrases that somewhat match the job description, and then you're likely to make it to the recruiter's desk.
The key is to use the job description as a bible while writing the resume for it. You can try out Resume Buddy to help with keywords and phrases as it included word and language recommendation fit for your resume.
Also Read: How to include keywords in your fresher resume
Cover letters are back
Gone are the days when cover letters were frowned upon by the recruiters and employees. The cover letter is a chance for you to put it all together in a gist for the recruiter to glance upon.
Most resume formats these days dwell too much upon the 'resume part' but completely ignore the 'cover letter'. With Resume Buddy, you can not only deliver an impeccable and professional looking job resume but also create impressive cover letters tailor-made for each job posting.
Charm your way through a job recruitment process with a nice cover letter created with the help of Resume Buddy.
For as long as we can remember, the job resume has been the most integral part of the recruitment process. With time, the style, relevance and idea of job resume may have changed but the core essence of putting it all out in a crisp manner remains the same.
It's time for all job seekers to upgrade to the 2019-Job-Resume-Trends to stay up to date in the hiring scene. And to help you with that, you have the subscription of Resume Buddy.