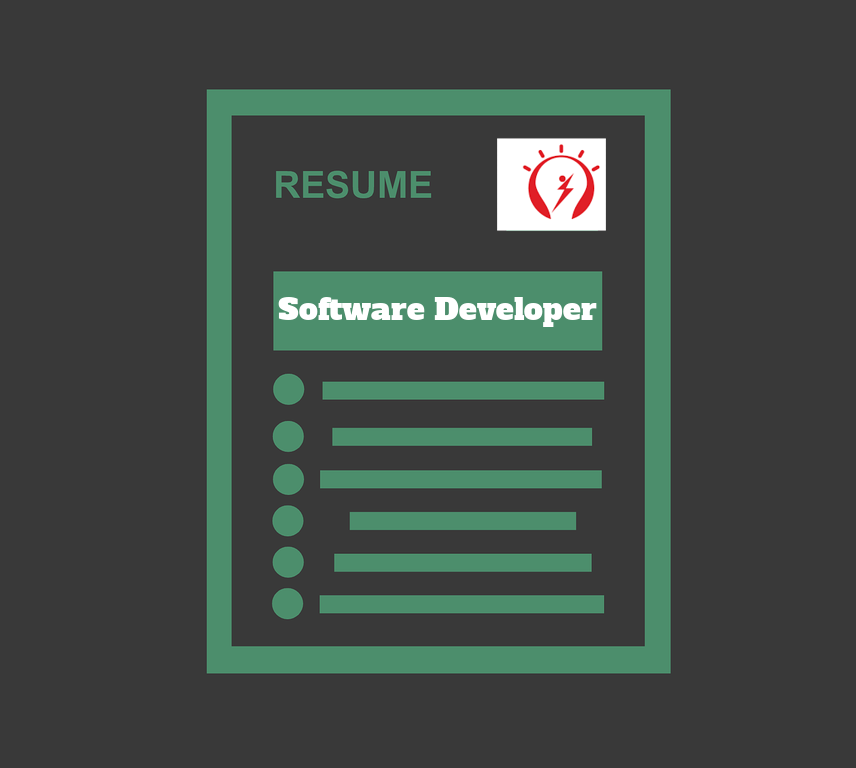 A resume helps you showcase your qualifications and skills to the recruiter in order to get a job. Then how does a software developer resume differ from any other resume?
Well, to start with, it has always been emphasized that one resume doesn't fit all kinds of job applications. So, when preparing a resume for a software job, the resume needs to be designed in a different manner than other resumes.
It needs to be customized as per the requirements of the IT industry and should intricately contain the details that are required to display the capabilities of the candidate as a software developer.
Resume samples are not enough to create a software developer resume by tweaking the details. So, here we are with the precise resume tips sourced from experts to write a perfect software developer resume:
Keep it concise
There are many things that you can add in a software developer resume. But expert resume tips tell you that you shouldn't. It is highly essential that you keep your resume to the point. Recruiters don't like to read long resumes so try to summarize it in a single page.
It is difficult to include a software developer's skills and qualifications in so less space. To do that, you can follow resume templates in which tabular forms, short bullet points, etc. are used. It will ensure your resume is short but still contains all the necessary details.
Technology Oriented
It's a software developer resume, so it should be technology oriented. Your resume should reflect your updated knowledge of the industry and its workings. Talk about the languages you know and other things that put a good impression on the recruiter.
You can check out some resume samples and resume templates for help but don't copy them as it is. Add and subtract as per the requirements of the recruiter and your own skills.
Target the job
You cannot build one standard resume and send it to every recruiter that comes across. It not only reflects negatively on your efforts but fails to do the job of a good resume.
Every recruiter and job post has different requirements and they need skills accordingly. So, while building your software developer resume, target it to the job.
Your entire resume might not need changes but a little tweaking here (skills) and there (experience & achievements) will work.
Refer to some resume samples created for the exact job post as the one you need to apply for. Resume Buddy is a great resume building tool that you can seek help from. It has over 25 different resume format to choose from and is a trusted source by thousands of students.
Ensure relevancy  
Relevancy is an important factor in any kind of job resume. A software development resume shouldn't be about how you won so many essay writing competitions. Remain relevant throughout your resume. You can add a couple of points in extra-curricular activities or hobbies, but other things should be limited to these points only.
If you have a lot of certificates and accolades, choose between them and mention the best ones or the latest ones. It has more impact on the recruiter than mentioning everything including participations.
Common Things
Be it a software developer resume or any other, some rules apply to all resumes. Experts recommend the following things to be taken care of while finalizing a resume:
No grammatical mistakes.
No syntax errors.
Formatting should be done properly.
Well spaced and clear letters.
Should be legible in different programs including word, PDF, etc.
Should be in correct format when printed.
Also Read: Answering These 3 Questions Can Help You Design A Great Resume
Conclusion
The above points ensure that your software developer resume is up to the mark and contains everything as per the industry standards.
If you are confused about how to build the perfect resume that recruiters can't reject, try out Resume Buddy. It helps you create the perfect resume with hundreds of resume templates, content recommendations, and resume tips to follow.