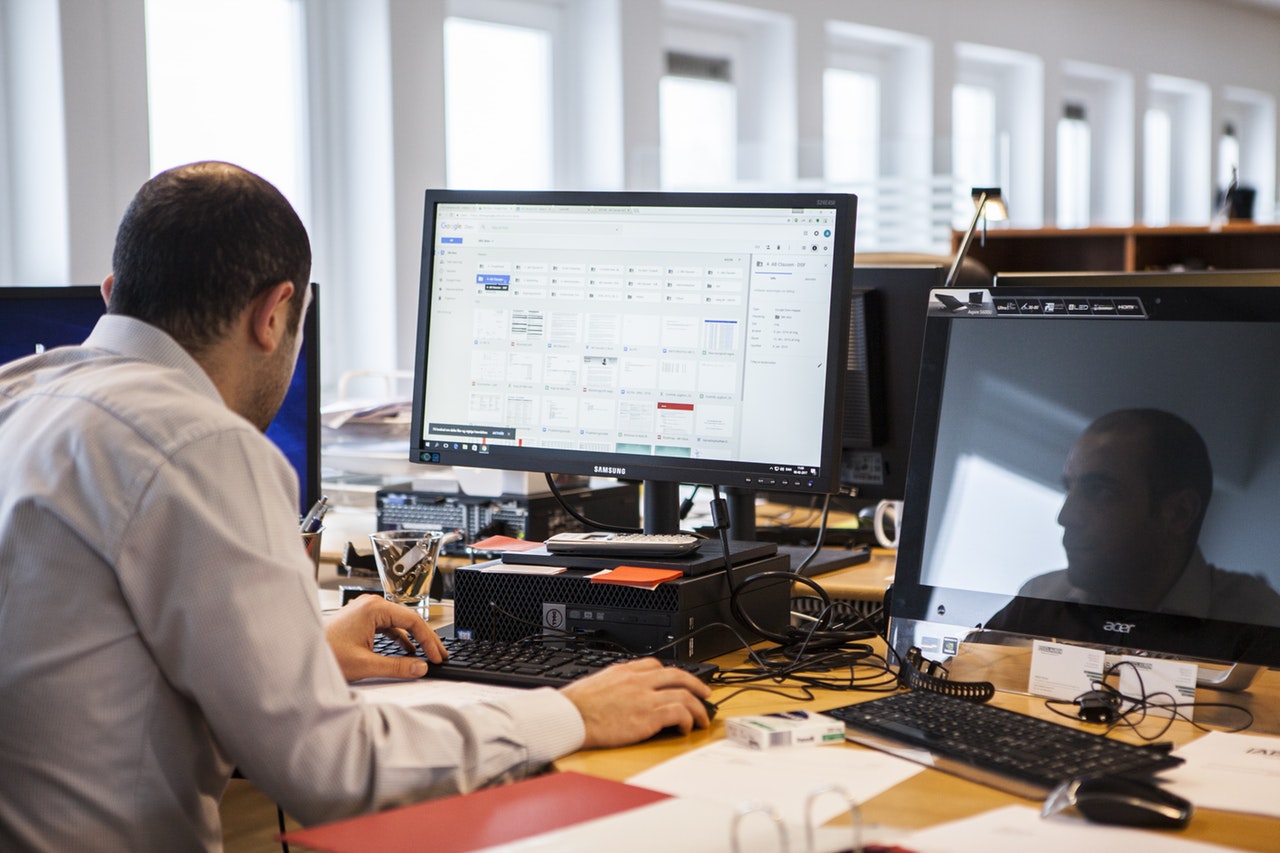 Right now is the best time to be a part of the information technology industry whether it's your first job after graduation or you're changing careers. The IT industry has been booming for the past decade and the hype doesn't seem to die down at all.
With the never dying craze for new gadgets, apps, and tech-based devices, there is rising demand for fresh talent in this industry.
So if you're starting fresh there are innumerable entry-level jobs like tech support jobs, application developer, web developer and so on and so forth.
With a multitude of entry-level jobs, it may feel overwhelming to determine a solid start point.
Between all the tech jobs available, we've chosen tech support jobs as a matter of discussion today. In this blog, we'll explore how to find the best tech support jobs in the country but first let us understand the profile better.
Special Offer: Get AMCAT at just Rs.949/-. Use Code BLOG2019 at payment page. Hurry! code valid till 31st March 2019 only. Register Now.
What are tech support jobs?
Tech support jobs are perfect for you if you love computers, are highly technical and, enjoy helping people. Tech support staff may either assist an organization's employees with their computer problems or help solve customer problems by phone or e-mail.
Also in tech support jobs, you'll monitor and maintain the computer systems and networks within an organization.
For instance, if there are any issues or changes required, such as forgotten passwords, viruses or email issues, you'll be the first person employees will come to.
No organization can exist without a fully equipped tech support staff. Hence these are some of the most sought after and prestigious jobs in the IT sector.
Job responsibilities
In tech support jobs, your responsibilities would swing between helping the employees within the organization and sometimes provide after-sales support to customers. The day-to-day tasks in a tech support job would include the following:
– Installing & configuring a company's computer hardware operating systems and applications.

– Maintaining and monitoring of computer networks and systems.

– Logging the queries of customers and employees.

– Analyzing call logs in order to discover any underlying issues or trends.

– Diagnosing and solving hardware or software faults.

– Testing and evaluating new technology.

– Performing electrical safety checks on the company's computer equipment.

– Responding to call-outs in a timely fashion.

– Following instructions, either written or in diagram form, in order to set up a system or fix a fault.

– Working with field engineers to visit customers/employees if the problem is more serious

– Writing manuals for training users about new tech devices.
How to get a tech support job?
The tech support jobs are one of the most favored jobs after graduation for candidates. This is because there is scope for growth and financial raise in the same job profile.
In order to become a fine tech support personnel, you must have logical thinking abilities, expert knowledge of computer hardware and software, excellent problem-solving skills, and outstanding interpersonal skills to deal with customers.
But is that all you need to nail tech support jobs? Well, not quite so much.
So how do you go about it?
Well, the first and foremost step is to take the famous amcat exam before you jump into the jobs market. The amcat exam is India's most trustworthy employability test that evaluates students on their logical reasoning, quantitative aptitude, communication and, technical skills. The AMCAT exam is an adaptive test which adjusts its difficulty levels depending upon your answers.
A good amcat score makes you eligible to apply for thousands of amcat jobs listed on the AMCAT Jobs portal. The AMCAT Jobs portal is flooded with more and more job opportunities for freshers and experienced professional each day. These jobs are offered by big, small and medium-sized organizations, start-ups and, many other organizations. You can choose from a variety of tech jobs that are listed on the portal.
So, if you are looking to make a career in IT and technology, starting in tech support can be a real game changer for your career.
Special Offer: Get AMCAT at just Rs.949/-. Use Code BLOG2019 at payment page. Hurry! code valid till 31st March 2019 only. Register Now.