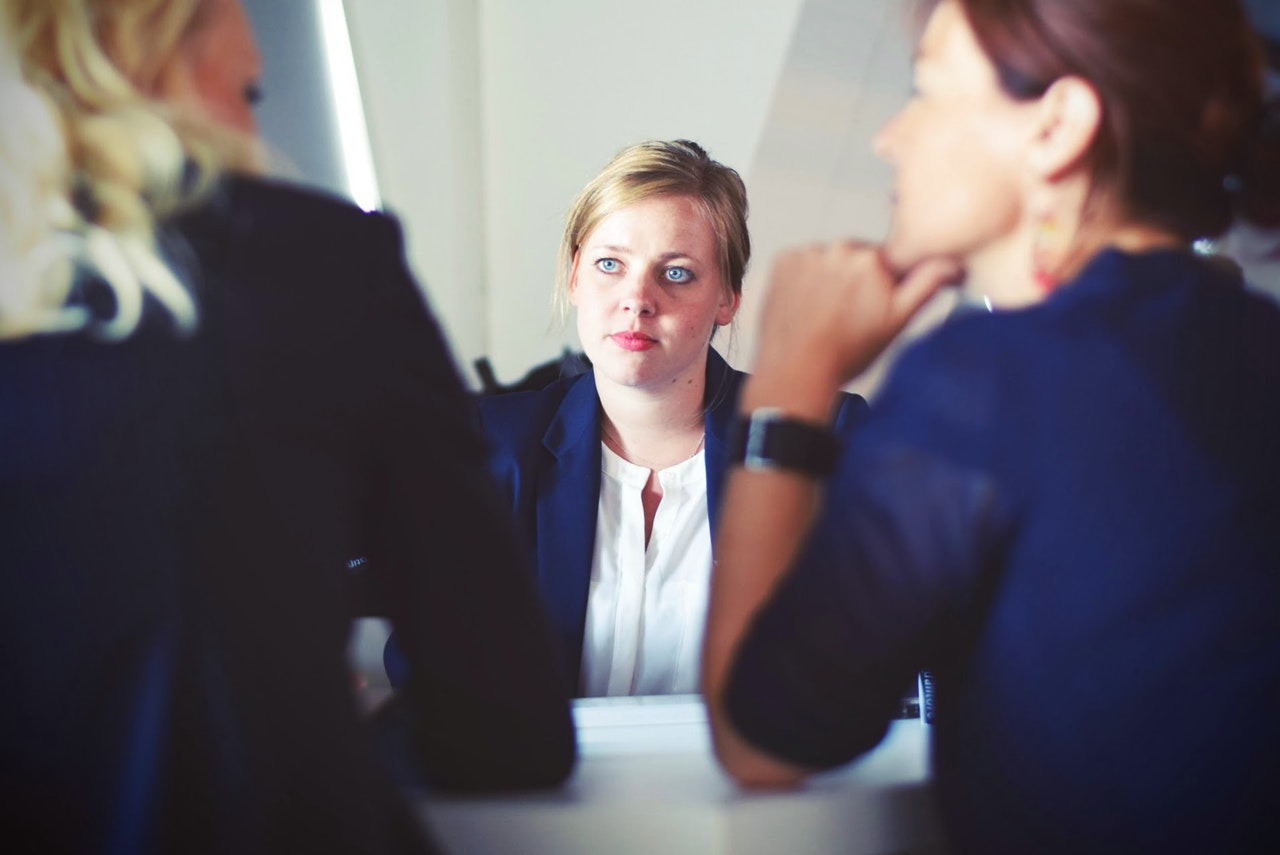 A written exam is sufficient to test a candidate for their knowledge on the subject required for the job. But it is only through a personal interview that other aspects of their character come out.
Whether it is about their inter-personal skills, problem-solving skills, or networking skills, an interview says it all.
But how?
It gives it away through the body language!
So, here we are with interview body language tips to help you with your job interview.
Dos
Dress Appropriately
Yes, it doesn't have to directly do with your body language but your dressing sense puts on the first impression as you enter the interview room. It tops the list of any job interview tips shared by experts. Always dress appropriately.
In fact, while doing interview preparation, it should be first on your list to decide how you will show up. Even if the job post doesn't mention it, you should be professionally dressed for the interview.
Walk with poise
The next thing that comes to notice is how you walk. No matter how tired you are from all the waiting, walk actively. There should be certain poise in your walk; say experts when sharing interview body languages tips.
Sit Straight
Sit straight and make sure your back touches the support of the chair. You should be comfortable during the interview but don't sit loose and tired. To avoid any awkwardness there, try sitting straight during your interview preparation or practice.
Maintain eye contact
Look at the interviewer who raises the question and then keep moving your eyes from one to another if there are multiple interviewers present. Interview body language tips shared by experts also emphasize that you need to maintain eye contact throughout but it shouldn't look like you are staring.
Use Hand Gestures
Another of the job interview tips you need is regarding how you present yourself. Don't sit like a statue. Use hand gestures while you explain things or answer their questions. It should be controlled, not too much, not too less.
Nod your head
When the other person is talking or even questioning, nod your head to indicate that you are listening and understanding what they are trying to convey. If you didn't understand the question, ask for clarification first rather than answering vaguely.
AMCAT's MockAI is a great tool to check your interview body language and preparation. Check out MockAI today!
Don'ts
Don't play with your hands or legs
It is one of the most important interview body language tips. Many people unconsciously play with their hands or legs when nervous. You need to take care of it. You are in a professional setting and it reflects negatively if you do so while talking to someone.
It is also important to note that using hand gestures and playing with hands are two different things. Most experts, contacted for job interview tips, are positive about the former but entirely negative about the latter.
Don't look at your phone
To look at your phone or trying to answer it is a strict NO. Even if it is urgent it can wait for a few minutes. Always keep your phone on silent mode (not even vibration) and keep it in your pocket or bag for the duration of the interview.
Don't try to hide your stress
If you try to hide your stress, you won't be able to concentrate on the interview. It is rather recommended that you take a minute to settle down. Breathe and calm yourself down. Interviewers are generally used to such scenarios so it's okay if you even need a glass of water to calm down.
Also Read: How To Handle Your Job Interview Anxiety
Conclusion
It is important to follow these interview body language tips because if you let go any of them, your impression can suffer adversely.
From the moment you enter the interview room to the moment when you close the door behind, each one of your gesture is under scrutiny. You need some serious interview preparation to get through it.
Before you present yourself in front of actual professionals hiring you, get registered for MockAI and get Interview body language tips for your job interview.
In fact, it not only helps you with the body language but also with your general interview preparation by making you used to common questions asked during job interviews and by providing correct reflections to improve upon.