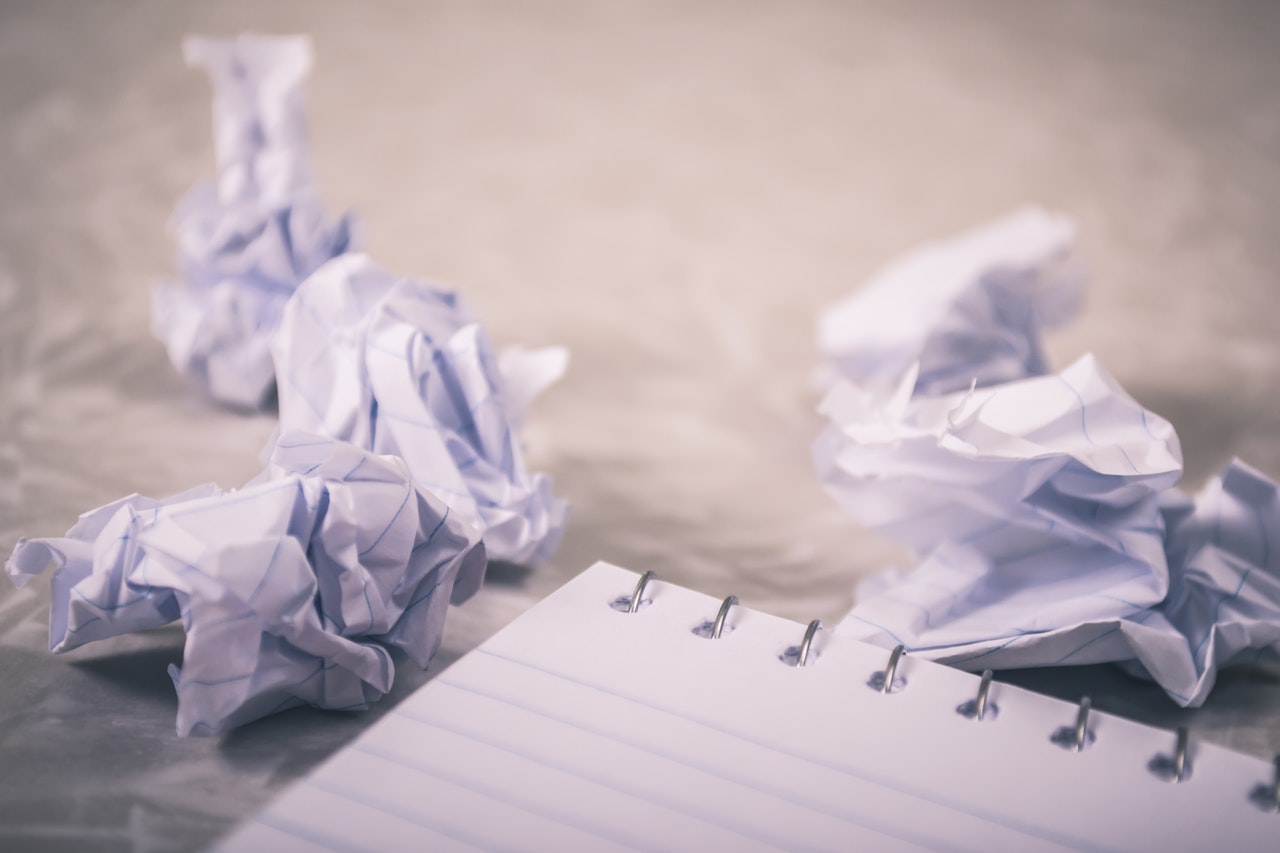 You did all you could to bag the job interview but still unable to process why it didn't go as planned.
Well! You need to look back and contemplate the reason.
Sometimes, we think we did our best but it's too late when we realize we have been missing out on minute things.
So, don't wait till it's that late as we bring you the possible 5 reasons why you were not selected for the job interview:
Your Resume was faulty
The first thing that paves your way to the job interview is your resume. It needs to be impeccable. Not only in terms of grammar and syntax, but you also need to work on the template and content as well.
It's a summary of your academics and career so you have to be careful of what you need to include in it and what needs a cut.
Make sure your resume is at par with the job role and is customized as per the requirements of the company. Here are some unfailing tips on How to Make Your Job Resume Appealing.
No skill presentation
More than your grades, your skills get you the job. The recruiter wants the candidate to do a job practically rather than just know about all the theory.
If you are continuously failing to grab a fresher interview, it might be the reason.
Be in sync with the company's necessities and mention relevant skills in your job resume. You can also get skill certifications to increase your chances of being selected for a job interview.
Mismatched qualifications and experience
Compare your qualifications and job/intern experience with what is required for the job role(s) you are applying for.
Do they match?
If your qualifications aren't relevant to the job, it is understandable why you aren't getting an interview call.
Pick job posts carefully before you apply to them. In fact, sometimes it isn't really your qualifications but how you portray them in the resume.
You need to be smart with how you tailor your resume for various job postings.
If you are looking for a career change, make it obvious in the objective or in the cover letter. You might want to get into a short internship period before you start applying for jobs.
You will also need sincere interview preparation in that situation. Check out MockAI to excel in your interview for a job change.
Missed instructions
Companies issue instructions when they are calling in job preparations. If you do not follow them, you might not be called for the job interview. Always make it a point to carefully read all instructions and act accordingly.
The recruiter is noting down your every action. Make sure you are replying to their emails on time, answering calls or getting back when asked, handling HR conversations politely, submitting proper documents as and when asked, etc.
Other than that, don't make interview mistakes like not following the proper dress code, not carrying the proper number of documents, etc.
Just remember the instructions are there for a reason and no company wants to hire someone who is already going against the rules.
Generic cover letter
Firstly, submit a cover letter only when it is asked to do so. Secondly, always submit it when asked.
Now, getting to the point, it is for a motive that you've been asked to submit a cover letter. They don't want you to copy paste stuff into it or just write your vague life story.
Make sure your cover letter enhances your job application and is in sync with the resume. Read here to know How to write an attractive cover letter.
Conclusion
It is possibly one of the above reasons why you haven't been getting many job interview calls in spite of doing the best. But much isn't lost yet. Get right into the action and rectify your mistakes.
And yes, once you follow all given instructions, start your interview preparation as you are getting a call soon!