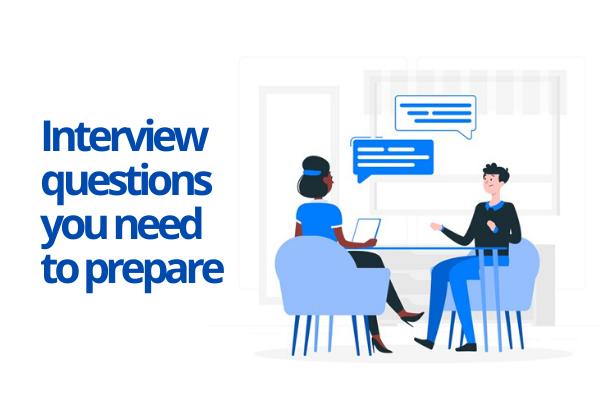 Just thinking about going for a job interview gives you jitter but to ace the interview, you need to overcome this anxiety. And, one of the biggest steps towards your goal is by practising for the job interview. Now, the first thing, you should do right after getting the interview call is make a list of standard interview questions. Preparing answers to common interview questions will help you with not just your anxiety but will also, help you answer questions confidently and fluently.
So, to make your work easy, here are the top 5 interview questions you should prepare.
Tell me about yourself
There is a high possibility of the recruiter asking this question. Moreover, most likely, this will be the first interview question that the interviewer will ask. The recruiter will use this interview question as an ice breaker and will like you to talk about your skills and accomplishments in more details. Moreover, the recruiter wants to know why you think you are an ideal candidate.
When answering "Tell me about yourself", make sure, you have incorporated your background, strengths, future goals, and anything that will strengthen your candidature.
Where do you see yourself in 5 years?
Now, this question is your chance to show the recruiter that you are serious and dedicated to your goals and that is exactly what the recruiter wants to know. The recruiter wants to learn how the job post will help you achieve your aspirations.
"Where do you see yourself in 5 years" should have your future goals, highlight your skills, dedication and anything that show the recruiter that you know what you want and have the dedication to achieve it.
What are your strengths?
When talking about your strength, instead of bragging in front of the recruiter, use this opportunity to tell the interviewer that you are the perfect candidate for the job. Moreover, throughout the whole interview, make sure you are highlighting your strengths.
So, when answering this interview question, you should choose your strengths according to the job profile and it should be relevant. However, don't give the recruiter a long list of your strengths.
What are your weaknesses?
Now, comes the time of introspection. So, take a deep breath before answering this question. The recruiter wants to know what your actual weaknesses are. Therefore, don't try to veil your strengths as your weaknesses.
Hence, when faced with this interview questions, you should try to be self-aware and honest. Moreover, you can tell the recruiter that you are working on your said weakness. Now, this will create a good impression on the recruiter.
What is your salary expectation?
Most of the time when the recruiter asks you this question, it means that they seriously considering your profile for the job role. So, to crack this question, you should go through job portals to find out about the salary structure prevailing in your chosen industry.
These top 5 interview questions are a must. However, there are plenty of more interview questions that you can and should prepare if you have the time. Moreover, before going for the job interview, prepare well and you will surely get the job of your dreams.
Best of luck!