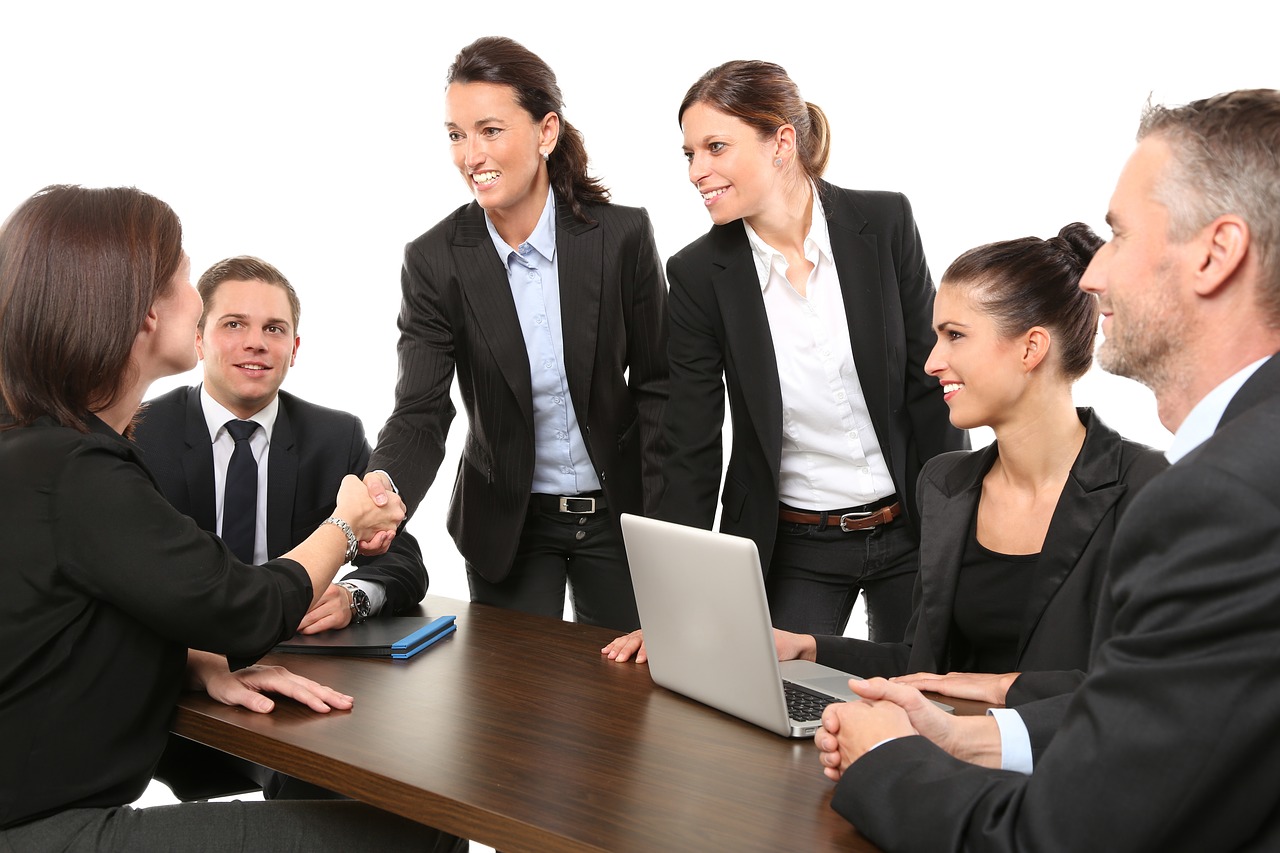 Searching for interview tips that will make a difference to your interview success? You have come to the right place! We have put together a short guide with our best interview tips from experts.
Over 3,00,000 interview calls are sent through to students who take the AMCAT each month, and if you are one of them then it's time you implemented these tips –
1. Research about the job profile
One of the most useful interview tips is to make sure you have researched the job profile. There are two benefits of this –
First – you will learn what the job entails and whether you will like it
and, Second – you will be able to easily answer the question 'Why you want this particular job?'
2. Learn more about the company and its competitors
Researching the company should be an important part of your job interview preparation. You can use Glassdoor, your network or personal web search to find out the company and its culture. Plus, the research will help you also the common question 'Why do you want to work with our company?'
3. Find out who is interviewing you
Ask the HR if they can tell you who will be interviewing you. This is one of the interview tips that not many people use but can be quite beneficial. You can find out common things between interviewer and you through LinkedIn like which college or school they went to and the topics they follow etc.
4. Lead the way with 'Tell us about yourself' question
The most important point in your interview will be the 'Tell me about yourself' question as you can change the course of the interview with this. Narrate things that you would like to talk about and topics on which the interviewer should ask you questions. It is one of the interview tips that will no doubt change the outcome of your interview.
5. Practice for the interview
Practice makes you perfect is something that holds true for job interview preparation. One of the best interview tips you can implement on this guide is to do a mock interview.
While you can do one with relatives or friends, the best way is to use Mock AI. It will give you unbiased and professional feedback on your communication skills and will help you answer common interview questions.
6. Prepare for common interview questions
No matter which job profile or industry you are searching for a job, there are certain common interview questions you will be asked. Ensure that your job interview preparation includes answering these questions. You will find yourself confident and able to crack the interview.
7. Dress up for the interview and appear confident
It is said you should dress up for the job you want and not for the job you have. It is one of the most practical interview tips you can implement because the interviewer needs to be able to picture you in their office. Recruiters love students who appear professional and ready to take up responsibility.
8. Don't be submissive, it is a give and take!
Many students appear underconfident and completely submissive in interviews even if they are confident outside. They believe that only they have a job to lose or gain! However, even recruiters are looking for talented candidates.
Be confident about your skills and talent and be polite and respectful, but don't behave like they are doing you a favor.
9. Complaints will not translate to interview success
Your college might not be one of the elite ones, your lecturers not up to the mark, your internship might have gone horrible and, your family situation might not be best. Every student will have things to complain about, but keep that complaining outside the interview room.
One of the best interview tips you can use is to remain positive and have a go-getter attitude in the interview. Recruiters want employees who are optimistic and will find solutions instead of complaints!
10. Don't walk in empty-handed, it shows lack of interest
You might think that the recruiter already has your resume so why carry again, but there might be new interviewers on the panel so carry a copy of your resume. Plus, carry a notebook and pen to solve any case questions your interviewers might have. Also, carry certificates and any other documents.
11. Learn how to storytell
The key to interview success is to learn how to storytell, that will distinguish you from other candidates. Have a story or anecdote for everything on your resume. If you need expert help on this and learn how to communicate better you can use our Interview Preparation Service.
In the service, you will be put with an expert in your chosen field who will conduct an interview and give you professional guidance.
12. Be ready with questions to ask the interviewer
One of the easiest interview tips to implement is to have a list of questions ready to ask the interviewer. You can ask how they like the office culture, what makes you suitable for the job, the next steps in the process, etc.
However, don't bring up money in the first interview. You can ask the HR about it later if you get shortlisted for the second round.
13. Tell them you would like the job
'Puchke toh dekho'(Just ask and see) is a simple mantra you should follow in an interview. At the end of the interview, you can spell it out that you are eager about the job and would love it. Surprisingly a lot of students don't follow this simple interview tips. But, this shows initiative and enthusiasm for the job.
14. Send thanks to the HR and interviewer
One of the interview tips that you must implement every time you have an interview is to thank the HR and the interviewer for the opportunity. It shows respect, plus it keeps you on the top of their mind because not all candidates send out thank you notes!
15. Expect the unexpected
You might take the Mock AI or use the interview preparation service, but at the end, no amount of interview preparation can be foolproof. You might face multiple hurdles like venue, interviewers, competitors, etc who will become a problem.
You just have to be mentally prepared for things to go wrong, so when they go wrong you will be equipped to handle them.
These were out top 15 interview tips that you should include in your interview preparation, to assure interview success! If you have any questions about Mock AI, Interview Preparation Service or taking interviews, write in your comments below.