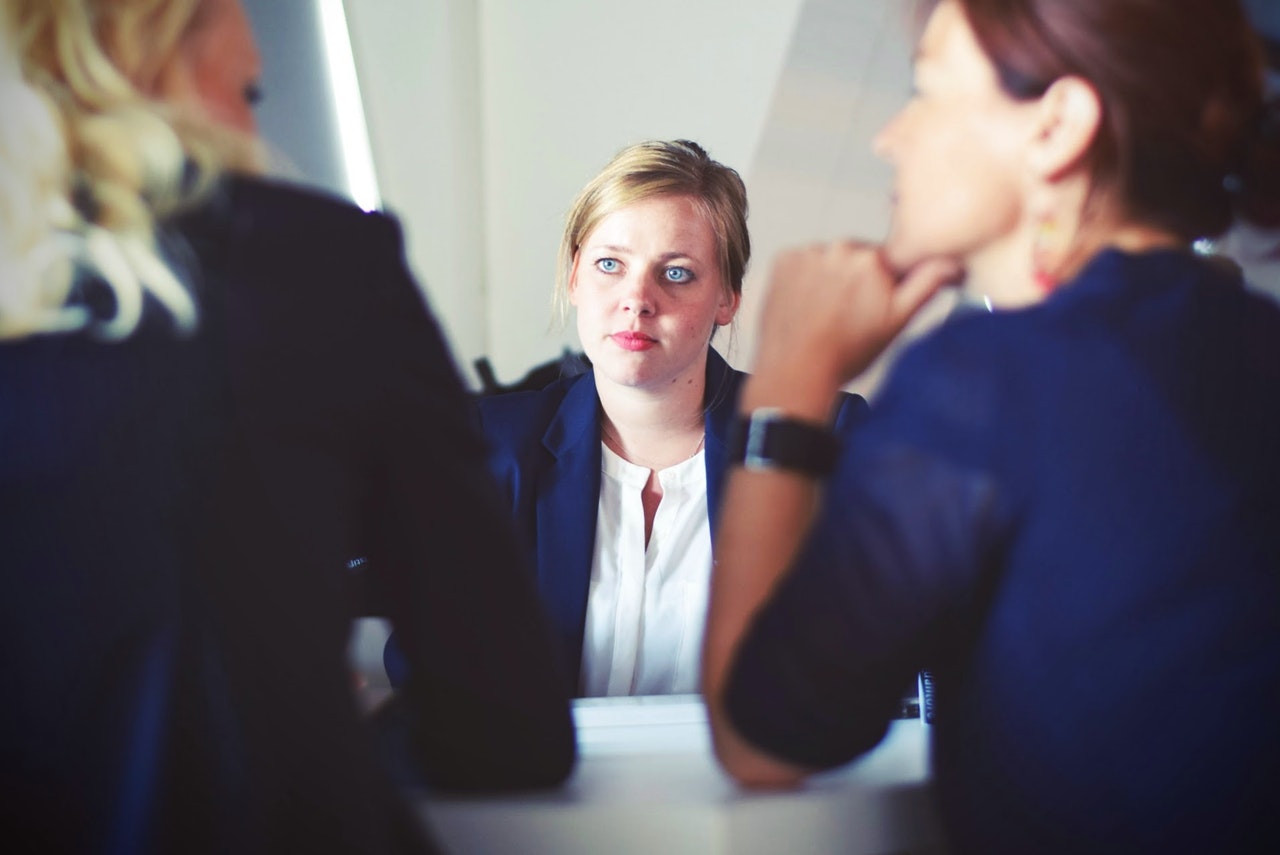 Any job interview, whether it is for tech jobs or non-tech jobs, the non-technical interview questions with answers session is crucial. This is the segment where they assess your soft skills and aptitude, which is also important to your overall assessment, especially more so for non-tech jobs.
We have listed out the ten common non-technical interview questions with answers, to get you started off on your job interview preparation.
1. Tell me about yourself
This is your elevator pitch and almost every fresher job interview starts with this question. Prepare an answer that does not stretch beyond a minute. You don't have to include any other personal information at this point. This is what needs to be included –
'I am a B.Tech (Any other specialization) graduate from (name of your college). I am interested in pursuing a career in digital marketing (any job profile you are interested in).  Accordingly, I have done my internship at (name of company) and worked on the project (highlight project, what you did and skills you learned). I have also got certifications (list them) and done courses (list them) that have helped me gain exposure in this field'.
Special Offer: Get AMCAT at just Rs.949/-. Use Code BLOG2019 at payment page. Hurry! code valid till 31st March 2019 only. Register Now.
2. What are your career goals?
This is one of those interview questions with answers that will require a lot of inputs from you. For this, you have to list both short term and long goals. You can customize this answer with specific goals in mind, and also include how the company might help you.
'In the short term, I am looking at getting a job in the industry and learning the ropes and ensuring I am able to use the skills. In the long term, I am certainly looking at growth and increasing my knowledge, along the way gaining both career and financial stability'
3. Why do you want this job?
This question might seem quite silly but the recruiters are looking at the kind of answer you give. This is mainly to assess what's important to you or at least to see if you have prepared well for interview questions with answers. You can answer something like this;
'I have been gearing up myself for this kind of job profile for a while now. I have read the job description and find myself suitable for the role, hence I am looking forward to this job'
4. Why should we hire you?
This question is often asked in a lead up from the previous question. Again this is one of the interview questions with answers where you have to heavily depend on your profile.
'I have been interested in this field (mention the name of the industry and job profile) for a while now. I have accumulated the skills that are required to help me a do a good job. Some of the skills I have acquired are (mention hard and tech skills and technology you have mastered). Along with that I am good at (mention soft skills like communication, presentation, speaking,team building, leadership etc.)'
5. Why do you want to work for this company?
Every job interview recruiter will question you about this, and this is what you give them –
'I am impressed by the work your company has done in the (name of the industry) and the recent developments (Mention some events or news the company has been in, relevant to your role). It would be an honor to work in a company associated with such a great reputation.'
If you know a colleague, senior or relative who works in the company, then this is the moment to mention it. They may ask the person for feedback and ensure you get a good one!
6. What are your strengths?
One of the easiest questions is the strengths question because it is nothing but again a way of asking why to hire you for this job.
'I am good at this technology (or any other work that is required) and am a quick learner and will quickly grasp the training that will be given to me'
Any strength you mention can be followed up, so make sure you have an example to share where you used the strength.
7. What are your weaknesses?
This is a tricky question to answer as you will certainly be asked to explain with incidents, so only pick the below weaknesses where you have experienced something.
'I take on too much responsibility and that has been a deterrent previously. In my college, I took up the responsibility of signing up advertisers for the college fest but even till three weeks to the event I didn't have more than five. Finally, I confessed to the professor who made sure other students were put on the job. I brought in the highest advertising budget, but even then I realized I needed help too late. But now, I try to take on as much as I can handle'
Some of the other weaknesses that can be discussed are – perfectionism, not being organized, too critical of self, shy and introvert, competitive, not delegating tasks, lack of focus.
8. Tell us about your favorite subjects
This is one of the easiest, non-technical questions with answers that you may have to face! The trick is to –
Mention all the subjects where you got good marks, so that you know all the questions they might ask you and you have the answers ready
If you mention subjects where you did not get good marks, then the recruiter may ask you why despite being a favorite subject you didn't get marks. Then, you will have to support it saying you didn't prepare for exams but have used the subject knowledge in projects/internships.
9. How long do you want to work here?
This one is a trick question and you must be wary of it. The company is taking a job interview to make sure they hire someone for the long term. Even if you are taking the interview as a back-up plan, or plan to leave in a year for higher studies it is advisable not to mention in the interview as you won't get it.
'I would love to work for as long as the company finds me relevant to the role, and I also find growth in the company, both in terms of climbing the career ladder and financial growth'.
10. Do you have any questions for me?
This is one of the interview questions with answers that can be generic and you don't need to be specific, here is what you can ask –
'What are the day to day responsibilities of the job role?'

'What is expected of me in the first month, six months and a year?'

'In your opinion, how can I become successful in this role?'
This is just the starting point for your job interview preparation. If you want to get fully prepared for your interview then sign up for Mock AI, the tool is helpful in assessing your body language, communication skills as well as has a ton of common interview questions with answers, that will go a long way in preparing you for the interview. It will also help you prepare for the technical and non-technical aptitude questions and answers so that you are not stumped at any point.