The Food and Beverage (F&B) Manager in a hotel is part of the management team responsible for managing restaurants, bars and banquet halls of the hotel. F&B manager handles the overall operations of F&B outlet including maximizing profits, maintaining quality standards and managing staff.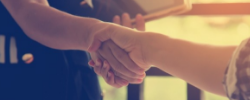 The Job Role and Responsibilities

F&B manager roles and responsibilities include:
Maximizing the profitability of the F&B outlet by increasing revenue and controlling costs wherever possible.
Establishing and ensuring the highest service standards.
Monitoring menu, promotional activities etc and ensuring guests are made aware of the same.
Collecting feedback and complaints from guests and implementing the same to enhance service quality and profitability.
Managing and training F&B staff.
Coordinating with other departments of the hotel for events and day-to-day operations.
Planning, forecasting and inventory management of F&B equipment.
Competencies and Skills Required
Being the front face of the F&B outlet, it is very important for the F&B Manager to have a well-groomed appearance, a pleasing demeanour, excellent communication skills and strong interpersonal skills. Some qualities that recruiters look for in potential candidates include:
Ability to communicate with customers and staff clearly and fluently.
Pleasant personality and ability to maintain good relations with a variety of people.
High service orientation.
Ability to coordinate with different teams and manage operations and staff.
Assessment for the 'Right' F&B Manager
The following table illustrates how various skills and personality traits map to assessments required for the retail personal banker role:
F&B Manager Profile
AMCAT Mapping
Effective Communication
English – High
Logical Ability – Mid to High
Ability to Maintain Relationships
Interpersonal Skills (Personality)- Mid to High
Service Orientation
Customer Orientation (Personality)- Mid to High
Quality Orientation (Personality) – Mid to High
Coordination and Management
Managerial Skill (Personality) – Mid
Helpful Trivia
Both researchers and industry practitioners agree that in the service industry, employee attitude and personality plays an important influence on the company's service quality, customer service skills, and overall performance of service providers. Previous studies (Maxwell, 1994 [1]; Zerbe, et al., 1998[2], Garavan, 1997 [3]; King and Garey, 1997 [4]) have strongly suggested connections between profits of organizations and their employees' personality in the context of the hospitality industry.
Globally hospitality organizations use standardized assessments on cognitive skills, personality and domain knowledge to select the right F&B Managers. Aspiring Minds' (now SHL) large scale benchmarking studies at multiple large hotel and restaurant chains show Cognitive skills of English and Logical Ability, and Personality traits of Interpersonal Relations and Customer Orientation show the strongest correlation to the performance of F&B Managers. Organizational efficiency can be improved by as much as 31% by using objective and criterion-validated benchmarks on standardized assessments on these criteria.
---
Maxwell, G. (1994), "Human resource management and quality in the UK hospitality industry – where is the strategy? Total Quality Management, Vol. 5 No. 3, pp. 45-52.
Zerbe, W., Dobni, D., Harel, G., 1998. Promoting employee service behavior: the role of perceptions of human resource management practices and service culture. Canadian Journal of Administrative Sciences/Revue Canadienne des Sciences de l'Administration 15 (2), 165-179.
Garavan, T.N. 1997. Interpersonal skills training for quality service interactions. Industrial and Commercial Training 29 (3): 70-77.
King, C.A., and J.G. Garey. 1997. Relational quality in service encounters. International Journal of Hospitality Management 16 (1): 39-63.