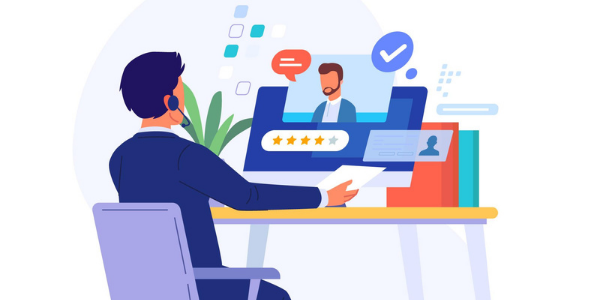 Are you all set to crack up your upcoming job interview? One of the most important tips for interview preparation is being ready to respond effectively to the questions asked by the employer.
Since we all know that these interview questions are very common hence the hiring managers will expect smooth and spontaneous answers from you. There is no need to memorize the answers, but you should plan in advance what are you going to say. Also, preparing some talking points for common interview questions can help a candidate in feeling confident and prepared. Since every interviewer is different, so can be their questions depending upon the job and the industry, but there are a few common questions that you can expect and prepare for.
Your responses will be stronger if you have some knowledge about, what to expect during an interview and have a sense of what to focus on. Being well prepared will boost your confidence and will help in minimizing the interview stress.
Below we have assembled a list of commonly asked questions asked during a non-technical interview including what interviewers are looking for in your response, that an interviewer might ask you at the time of a job interview. Candidates applying for the job right from fresher level to advance level job are most likely to be asked these questions during the HR round depending upon their experience and other factors.
Tell Me About Yourself
This is one of the first and most favourite questions which you are likely to be asked Almost every job interview starts with this question. So, prepare an answer to talk about yourself that does not stretch beyond a minute, and focus on why you are the best candidate for the position. Tell the interviewer what they want to hear. Do not talk about any personal information at this point. Highlight your experiences and about all your achievements that you have got so far. To make this interview interesting, you can also share some fun facts and showcase your personality.
What Are Your Career Goals?
Career Goals refer to the profession that individual plans to pursue throughout their career. These goals help you in getting closer and achieving your targets be it short-term, or long-term. You can prepare your answer for this question by keeping some specific goals in mind and can also include how the company will help in achieving them.
Why Do You Want This Job?
This question might sound quite stupid, but the recruiters are looking that what kind of answer will you give. This is mainly to check what is important to you and to see if you have prepared well for interview questions with answers. Be very specific about what makes you a good fit for this role, along with that mention the aspects of the company and position that appeal to you.
Why Should We Hire You?
Are you the best candidate for the job? This question is often asked after the previous question. The hiring manager wants to know whether you have all the required qualifications. Make your response a confident one, focus your pitch on why you should get this job.
What Are Your Strengths And Weaknesses?
This is one of the questions that the interviewer almost always asks to decide how well you are qualified for the position and the decision depends upon how and what you answer. When you are asked about your strengths, it's important to talk about the attributes that will set you apart from other candidates. Always remember, when you're answering this question, remember to "show" rather than "tell."
Another typical question that recruiters will ask is about your weaknesses. This question is an opportunity to let the hiring manager know that you're well qualified for the job. This is a tricky question to answer as you will certainly be asked to explain with incidents, so only pick those weaknesses where you have experienced something.
Do You Have Any Questions For Me?
This is one of the questions where the answer given by you can be generic and you don't need to be specific, here is what you can ask:
I would like to know what the next step for me will be. Also, I would also be interested to know more details of this position I am applying for.
This is just the beginning of your job interview preparation. If you want to get fully prepared for your interview then sign up for Mock AI, the tool is helpful in assessing your body language, communication skills as well as it consists of common interview questions with answers, that will help you in preparing well for the interview. It will also help you prepare for the technical and non-technical aptitude questions and answers so that you are ready at every point.