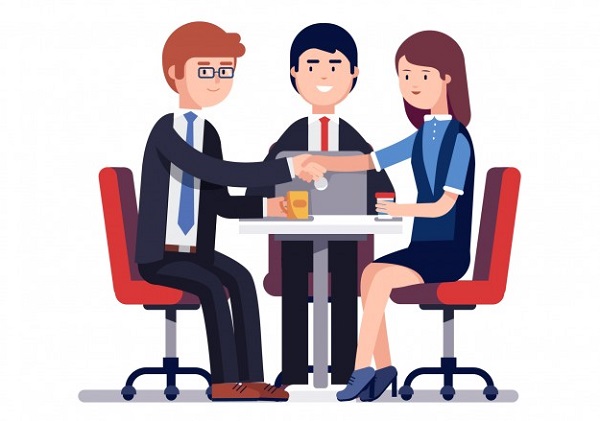 Like everyone, you want to ace your job interview and bag the job of your dreams. And, to get hired, you need to tell the interviewer that you the ideal candidate for the job post. Here, having a good first impression can help you stand out from the crowd.
So, to help you shine in a job interview, here are the top five ways.
Job Resume
Your job resume is the first point to the interviewer. Hence, you should try to create a resume which can show the recruiter that you are the perfect candidate for the job and ready to shoulder the responsibilities associated with the job. Your resume should be eye-catching, compelling and error-free. You can take help of Resume Buddy to create an impeccable resume. Moreover, if possible, add a cover letter to your resume to give it a personalised touch.
Arrive Just On Time
You should neither be late or too early for a job interview. Being late for the job interview tells the interviewer that you are not serious for the job whereas, showing up too early makes you seem over-eager for the job. You should arrive no more than 10-15 minutes before the interview.
Dress For The Job You Want
You should dress to impress the recruiter. Make sure that you are dressed professionally and smartly. Keep the do's and don'ts in mind when deciding your outfit. Irrespective of your gender try to dress up in subtle, decent and comfortable clothes. The hiring manager will try to read your personality through your attire. Dressing appropriately is an essential part of introducing yourself to the employer and making a mark.
Prepare Answers To Questions
The best way to ace a job interview is by preparing answers to some standard interview questions. Doing this will help you in answering all the questions with confidence. Moreover, it will show the recruiter that you came prepared for the interview and did some research on the company and the job role.
In addition to that, prepare some thoughtful questions that you can ask the interviewer. This will create a positive impression of you in front of the interviewer.
Follow-Up 
Not many people do this but sending a follow-up mail shows the interviewer that you are serious for the job role and wants to become part of the company. However, don't sound desperate or needy.
A good impression on the interviewer can increase your chances of bagging the job of your dreams. You can use Mock-AI to brush up your interviewing skills.