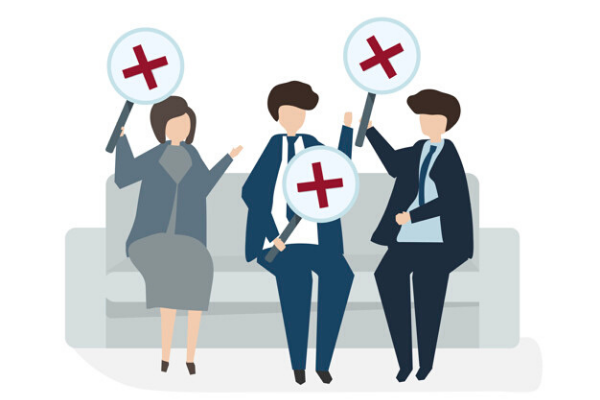 Your job interview is a big day for you. And like everyone, you want to succeed in it and take your career to new heights. Now, to make your job search experience as smooth as possible, you need to avoid these common interview mistakes that can jeopardize your chances of getting the job of your dreams.
So, to help you bag the job of dreams, here are the top 10 common interview mistakes that you should avoid at any cost.
1) Arriving Late
The worst thing you can do to endanger your prospects of landing the job is by showing by late. Arriving late to your job interview will not only create a poor impression of you but also, the interviewer might cut your time. And both of them are not in your favour.
2) Arriving Early
The ideal time to reach your interview stop is 15 minutes before your appointment. However, arriving earlier than the ideal time might disturb the schedule of the interviewer. Moreover, by arriving early, you will be wasting your own time which you could have used in preparing for the interview.
3) Inappropriate Clothing
When going to an interview, the biggest mistake that you can make is by dressing inappropriately. Looking put together is a sign that you care about the interview. Therefore, avoid wearing clothes that are wrinkled, stained, etc.
4) Not Bringing A Resume
Although, the hiring manager should have a copy of your resume but sometime that might not be the case. Therefore, it is always better to have a copy of your job resume on you.
5) Sounding Unprepared
The interviewer will know whether you are prepared for the interview or not. Therefore, to ace your interview, you should always prepare answers to some standard interview questions. Looking unprepared will tell the recruiter that you are not serious about the job post.
6) Incorrect Body Language
Your body languages tell a lot about your personality. Hence, having a bad body language can really turn things against you. Therefore, keep your body language and attitude in check.
7) Trash Talking
Never make the mistake of badmouthing your previous employee or employee. Doing this might make the interviewer think that you might also trash talk about them behind their back. You want the interviewer to think that you can handle conflicts and can easily adapt to your surroundings.
8) Not Asking Any Questions
It is always better to keep a few thoughtful questions ready because it shows that you care. Asking irrelevant and stupid questions will show the interviewer that you don't care about the job or you are not curious.
9) Discussing Salary
Remember to never start the discussion about the salary and incentives. Always wait for the interviewer to initiate the first talk. And, most importantly, keep a figure in your mind.
10) Forgot To Follow-Up
Now, many of you tend to forget this. You should always send a follow-up mail where you talk about how thankful you are for the opportunity. Don't sound too desperate for the job.
Now, you know all the common mistakes that you can make during your job interview. Avoid making any such blunder as it might hamper with your success. Also, you can take the help of Mock-AI to avoid these potholes.