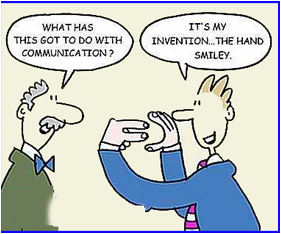 "More than what you say, an interview is what you portray" myAMCAT.com continues to present its A-Z Tips on Body language
We are at: U and V
U – Use your hands more confidently
Instead of fidgeting with your hands and scratching your face use them to communicate what you are trying to say. Use your hands to describe something or to add weight to a point you are trying to make. But don't use them too much or it might become distracting. And don't let your hands flail around, use them with some control.
V- Vary your tone and pitch but not too much
Avoid speaking in a monotone by varying your tone and pitch. However, don't overdo it and come across as overly excited or emotional.
To know about previous A-Z tips and be updated as new tips are released, email us at a2z@aspiringminds.in