"Taking care of small things often leads to big results."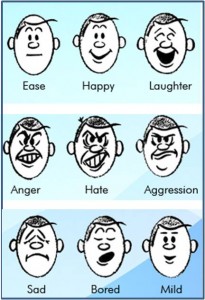 myAMCAT.com presents its A-Z tips on body language. This week's tips are:  S and T
S – Stay calm and composed
Do not let nervousness affect your approach to handle interviews. Stay calm, watch your actions and don't let your confidence level go low even if the interview according to you is not going well. Do not give up or show lack of confidence through your body language.
T– Tone of Voice
The tone of your voice also acts as a form of non-verbal communication. During phone interviews, for example, the only way your interviewer can get an idea of your personality (beyond your answers) is whether or not you change the tone of your voice. Dull, monotone talking has a tendency to make you appear unexciting. On the other hand, speaking up and changing the tone of your voices makes you appear engaging.Too much emotions must not be portrayed in your voice.
To know about previous A-Z tips and be updated as new tips are released, email us at a2z@aspiringminds.in