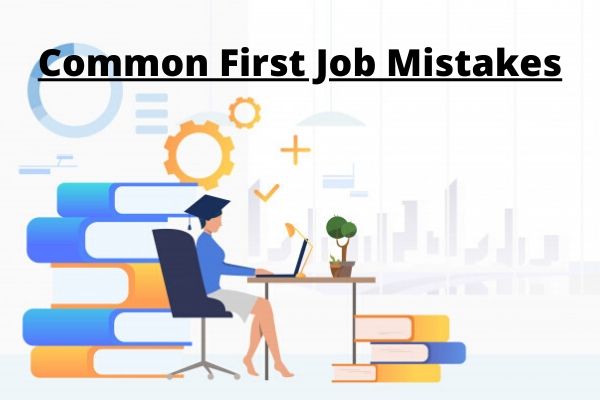 Congratulations on starting your first job. You must be eager to learn and grow in the corporate world. We hope you make the best of it and have a great career ahead of you. However, many freshers make a lot of mistakes during their first job that might affect their successful career.
So, to dodge these potholes, here are a few common job mistakes that you should avoid.
Informal behavior with colleagues
The first and the most important tip for you is to always be on your best behavior. Before you start joking around, make sure you are not irritating or offending anyone.
Moreover, you should not treat your colleagues as your classmates. Follow the lead of others and how they behave.
Not accepting your mistakes
You will learn from your mistakes and errors. However, that doesn't mean that you have a pass to do a bad job which is full of mistakes and errors. On top of that, covering up your mistakes won't do you any good.
As a fresher, your colleagues already know that you are new to all this. Therefore, just ask for help and accept your mistakes. Make your manager aware and apologize for the mistake. And try not to make the same mistakes twice.
Being a 'Know it all'
There is a huge difference between college life and corporate life. In the corporate world, it doesn't matter that you were the smartest student in the class because at the workplace you are a fresher.
Moreover, there is a difference between theoretical knowledge and practical experience. Before saying you know something because you have read about it, stop and think. Ask questions and learn as much as you can.
Unable to complete work on time
The organisation hired you because they think you are perfect for the role. Therefore, you should not give them a chance to think twice about their decision to hire you.
Hence, complete your work on or before the deadline and ask your seniors if you have any question regarding your work.
High expectations
In your college year, you must have dreamt of your ideal job and working environment. However, having very high unrealistic expectations might hurt you and affect your efficiency.
Hence, try not to get your expectation too high before spending some time in your organisation.
Now, you know about some the common job mistakes that you should avoid at any cost. Give your best and start your career with a bang and take it to new heights.
All the best!