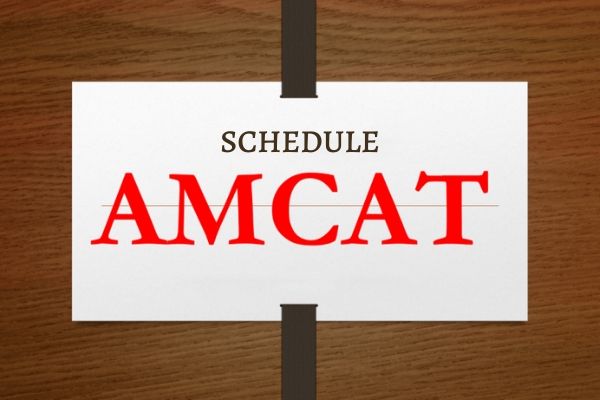 The AMCAT exam can be a perfect option for those seeking jobs that not just complement their skills-set but also encourages them to do better. In fact, AMCAT has left such a mark on everyone that today over 1000+ companies, both big MNCs like Snapdeal, ITC, Yamaha, and small and medium enterprises like UBER, BYJUs, ION, Policy Bazaar, have turned to AMCAT to hire candidates.
That is why you should schedule your AMCAT right away without any delay and make the opportunities as and when they come yours.
How to schedule the AMCAT exam?
To schedule the AMCAT exam, go to the MyAMCAT home page, fill in your personal details, i.e. name, batch year, stream, contact details, etc.
Once you have done that, select the city in which you want to give the exam. You can further select the exam centre and the date and time of your AMCAT exam.
With all the details already in hand, now book your AMCAT. Go to the payment page, apply the discount coupons, if you have any and voila, you are on your way to an awesome AMCAT experience.
Is the AMCAT exam tough? 
The AMCAT exam focuses mainly on your knowledge of the basic concepts and how you are able to employ that knowledge. So, if you are focusing on the concepts, then you will breeze through the AMCAT test. However, if your knowledge is primarily based on mugging up the concepts and not understanding them, then you might find AMCAT to be a little tough.
Also, you can read about whether AMCAT preparation is tough or not through this blog.
How to perform well in the AMCAT exam?
To perform well in the AMCAT exam, you need to be very clear about what your expectations are, what are the kind of jobs you are looking for and how much score you need to make the cut for almost every company in the field.
Know the syllabus well – Knowing the syllabus is an important aspect of performing well in the AMCAT exam. You can further divide the syllabus as easy, medium and tough and start investing your time and efforts accordingly.
Practice through sample papers – Sample papers can really help you put your knowledge of the concepts to use. So, solve as many papers as you can before the actual exam.
Opt for PrepAMCAT – PrepAMCAT can be a brilliant way to prepare for the AMCAT exam. Since it is very similar to the AMCAT test in its treatment and the kind of questions being asked, PrepAMCAT can really take your AMCAT preparation up by several notches.
For more info on how to score well in AMCAT, check out this blog on AMCAT preparation. 
Hope you don't have any confusion about scheduling the AMCAT test or preparing for it. And, in case you do, you can always drop your thoughts in the comments section below and we will do our best to answer your queries.
Prepare well!