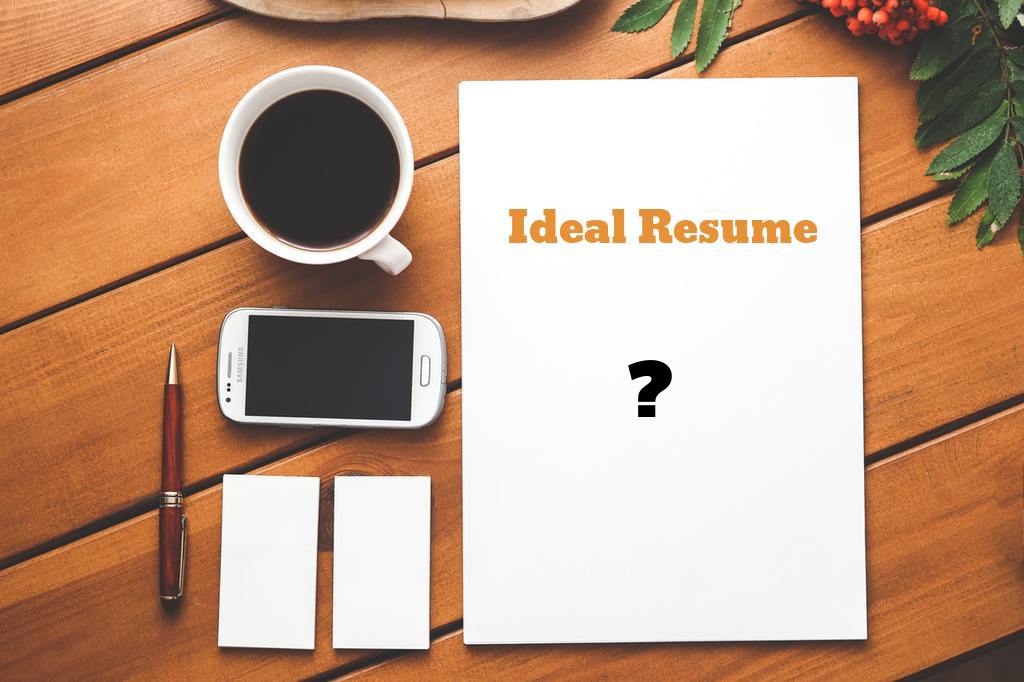 You have finalized the job to apply. Now you are just waiting to send an application in hope of being selected, and scanning the internet to find that ideal resume template.
What all can you do to make your application stand out from the crowd?
An application which is not only liked by the recruiter but is easy to read and impressive and presents you as a worthy asset to be hired.
One of the best way is to build your resume in such a way that it leaves a lasting first impression.
Recruiters are busy people. They spend less than a minute on each resume and the probability to be selected by a recruiter in a crowd of thousands is far less than that of reaching the mars! Believe me.
Let's discuss how to build your resume, what resume template to select and other resume tips that will benefit you in your job search!
Contact Information: The first section of your resume should give your contact information. Name, City/State, Number, and Email are the basic contact information you must include in your resume at the top.
Other than this, you can also give information about your social media accounts or skype ID if it is required.
Objective: An optional section, an objective describes why you are the perfect candidate for the job and your employment goals. Never copy a single objective everywhere. A customized objective for every job is better off.
Qualification: If you are a student or a recent graduate then presenting your qualification before your experience is much better.
Include the details of your most relevant qualifications. Include Course Name, College Name, Year, and Marks Obtained/Percentage. You can highlight certifications, diplomas or MOOC's which you may have taken over here.
Experience: Tell the recruiter briefly about your previous experience, which is relevant for the job. List the company, joining and end dates, your position, and a bulleted list of your accomplishments.
For Eg: Aspiring Minds, March 2018- Present, Content Writer
Writing articles for companies main blogs
Reaching 6000+ readers in a month
Highlight what you have achieved, not what you did!
Skills: This section should highlight your skills, which have a proximity to the job requirements. Include skills related to the career or field that you are applying for e.g. If you are applying for the post of a content writer, include language skills, blogging skills, and writing skills. Adding relevant computer skills is always an add-on.
Remember your resume is the first impression you create in the minds of the recruiter. Any mistake in a resume can cost you your favorite profile. Further, after making a simple and crisp resume template, you should also try to give importance to and follow other resume tips.
Also Read: How To Write an Impressive Fresher's Resume
The 3C's formula
Never forget to underestimate the power of 3C's formula i.e. Clear, Correct and Concise. Present your information in such a way that it is brief, clean, and to the point. Your entire resume, divided in different section neatly, should present your data in brief.
Keep it Simple
Keep everything simple. Don't use the fancy font which looks good to you but can be painful for the recruiter. Choose a basic font. Also present your resume template, cover letter and other application material in a consistent format.
Proofread
The last and the most important thing on the block. Before submitting your resume, proofread it completely. Grammatical mistakes never look good and will leave a bad impression. Look for other minor mistakes, which can have a huge impact on your application. Proofread and edit until you are satisfied.
Choosing a resume template and presenting yourself is not difficult at all. AMCAT's Resume Buddy is your go-to solution when it comes to creating great job resume.
Try to adhere to the basic rules of clarity and comfort. Remember, the first impression is indeed the last impression!