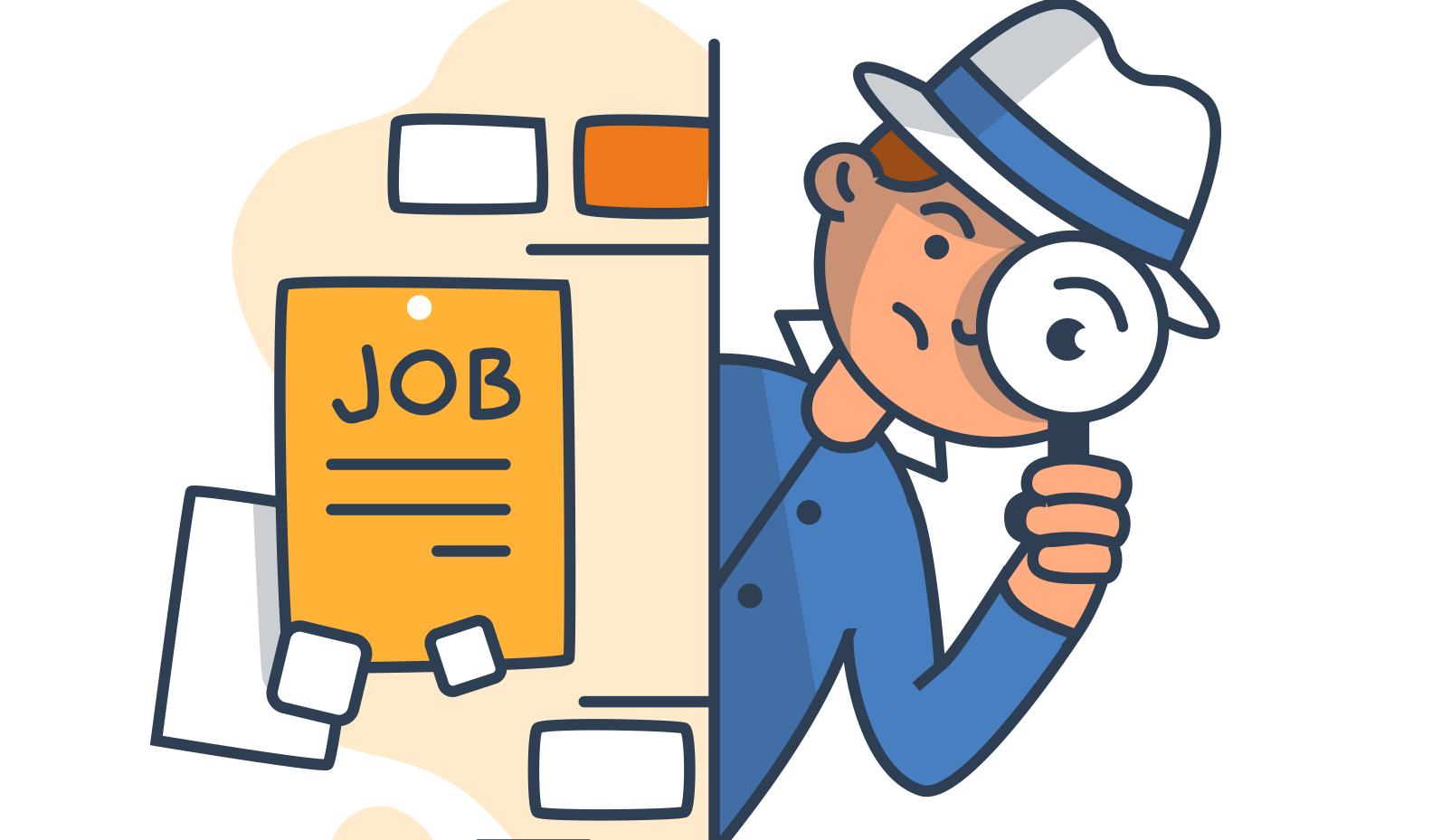 Looking for a new job can be really stressful, especially if you are searching for your first job. However, while the period of job search can put your wand in a knot, you need to be smart enough to know how to make your job search simpler.
Applying for every job you can find at every which site and struggling to qualify for interviews is not the ideal job search situation you would want to be part of. So, today, we will delve into how you can simplify your job search.
List down your expectations
The first thing you need to do is understand what you want or what your priorities are. List down the kind of job you want, work location, job profile and salary expectations. To understand the salary and the best work location, do a simple Google search on the topic.
Now go through the job description. What are the employers looking for – soft skills, core skills. See how you can incorporate those skills in your profile and what you can do to improve your candidature.
You can obviously opt for skills certifications like the AMCAT certificates to let the recruiters know that you are ready for the job opportunity and would be a great investment.
Special Offer: Get AMCAT at just Rs.949/-. Use Code BLOG2019 at payment page. Hurry! code valid till 31st March 2019 only. Register Now.
Let your skills be at the forefront
Your skills need to speak for you as you embark on a job search. So, apart from earning skill certifications, you can also give skills assessment tests. Skills assessment tests, like the AMCAT test, are particularly helpful in telling the recruiter whether you would fit in a job or not.
Like with AMCAT exam, there are four compulsory modules (for non-MBA students) and then modules related to your core subject. These compulsory modules, namely English, Logical Reasoning, Quantitative Aptitude and Personality Test, help determine your overall skills set and the kind of soft skills you possess. While the optional subject-related module tells the recruiter how well you know your subject and whether you understand the basics or not.
Of course, it is no real surprise that your skills-set can help you get the job you want, irrespective how you performed in your semester exams.
Build an impressive job resume
Now the first rule of any job search is that your resume should be absolutely brilliant. When it comes to your job resume, there is no scope for silly mistakes and you cannot afford it to be anything less than perfect.
That means, your resume should not be more than one-page long, should be grammatically correct, sport the right keywords and the story of your work history and achievements should flow seamlessly. Also, keep it in mind that your resume should be in reverse chronological order.
An important thing to remember when writing a job resume is that when you talk about college projects or internships, then your focus should be on what you did, learnt and what your achievements were. Also, ensure that while you are putting in all the relevant information your resume is not getting too cluttered and still has enough white spaces.
Of course, to build a great job resume, you can always take the help of resume building tools like the Resume Buddy. With Resume Buddy, you can craft personalised resumes based on the job you are applying for.
Pick your favourite job portal
There are way too many job portals out there, so you need to narrow things down for yourself. Once you get clear on your expectations and requirements from a job, choose the job portals you would want to depend on and that would let you recommend yourself to the recruiter on the basis of your skills-set.
AMCAT jobs' portal hosts a lot of opportunities for job seekers every month. Also, with AMCAT, you get unlimited access to jobs that you can apply for and use your AMCAT score to impress the recruiters.
However, the catch with using your AMCAT score is that it should be really impressive. You cannot expect to do well in just one AMCAT module and get interview calls on its basis. In fact, you need to prove your mettle on all fronts and excel in all the modules provided.
To do well in the AMCAT exam and to enjoy the best of the AMCAT jobs, you can opt for PrepAMCAT and make your job search easier. PrepAMCAT is an AMCAT preparation tool that can help you prepare better for the AMCAT exam and help you test your readiness for it.
Special Offer: Get AMCAT at just Rs.949/-. Use Code BLOG2019 at payment page. Hurry! code valid till 31st March 2019 only. Register Now.
Prepare for the job interview
The next step on your job search should be preparing for the job interview. Of course, the whole point of working on your resume and scoring well in the Assessment Tests is to ultimately get the interview offer from the company you would love to work in.
The first thing you need to remember about any interview preparation is that your confidence is the ultimate key that can help you succeed. So, you need to ooze confidence and be presentable. Your attire, cleanliness and most importantly, your body language can play an immense role in determining the outcome of the interview. So, ensure that you are putting your best foot forward.
Since non-verbal cues are the most important aspect of a job interview, you should prepare extensively for it. And, for that, you can take the help of your friends and ask them to conduct mock interviews or better still, opt for Mock-AI.
Mock-AI is an interview tool that can help you figure out your strengths and weaknesses, and guide you on how to do better the next time around. Since the interview is conducted in a simulated environment, you get to experience what a real interview is like and what is expected of you during that time.
A job search can be made really simple if you focus on what is important and necessary. If you know what you want from your job and are ready to put in the required efforts for it, then you will find it easier to succeed in your job search and get the job that your heart desires.
Note: You can enjoy the combination of PrepAMCAT, Resume Buddy and Mock-AI at a much discounted price with AMCAT Premium. Book NOW!