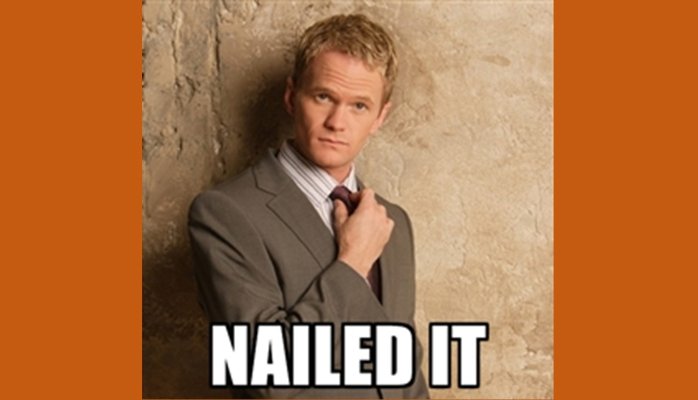 How can you make the interviewer believe that you are the best candidate for the available position? Whether you are a fresher searching your first job or a senior executive looking for the next leap there are some things that you need to concentrate on to make a good first impression. We have 6 ways to help you ace in your next job interview:-
1. Do your research: Always do thorough research before going for interview. Know the complete in and out of the company. You must have the answers to the questions, 'what do you know about the company?', 'what do we do?' and 'why do you want to join us? Knowing about the company, their goals, competitors, history, revenue gives you a huge base for the interview and ensure them how you can fit in.
2. Dress appropriately: Dress to impress! Suit up! Always dress up professionally (formals) when you are going for an interview. You should look clean, well put-together and professional. Anything too bright, hoodies, jeans, short-skirts, shorts, t-shirts, too much flashy make-up is a big NO-NO.
3. Be punctual: It is always advisable to arrive about 15-20 minutes early. It shows that you take the opportunity seriously and it would give a good first impression about you. Remember the early bird catches the worm!
4. Practice: "Practice makes a man perfect" you have heard this, haven't you? Whether in-front of a mirror, with your friend or mother take some out to practice your interview. This would also help you to get over with those interview jitters and goosebumps.
5. Always prepare questions: Based on the research that you have done about the company, it is always advisable to prepare a list of questions. Asking questions during the interview gives an impression that you are attentive, inquisitive and a well read person. Always make the interviewer believe that you the best among the rest.
6. Take copies of your resume: Yes, you must have submitted or emailed your resume, but carrying extra copies won't do you any harm. Keep it in your folder so that you can produce if asked during the interview. Gives you that extra edge!
7. Never put-down your previous employer: When asked," Why did you leave your previous organization?" never badmouth your manager, company or your job role. Always talk in a positive manner. Managers would never hire someone who belittles them behind their back. So be aware!
8. Take notes & Follow up: Carry a note-pad and pen. Feel free to write down all the important points during the interview process. Use them while following up. Keep in mind that follow up is one of the most important thing after the interview is over. It shows your dedication and interest for the job role. Do not call or mail everyday but do not forget to have a regular follow up.
And, most importantly "Wear confidence as it is the best outfit, own it and rock it!" Follow these and you will kill it in your next interview.