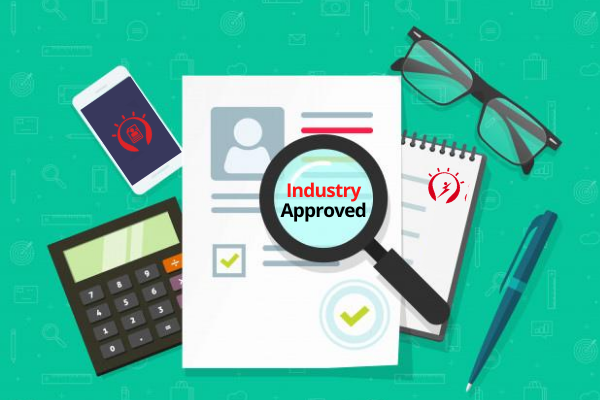 In the middle of the coronavirus pandemic, your job resume plays a crucial role in moving your job application to the next hiring round. Creating an impeccable application with a targeted resume and personalised cover letter requires you to go out of your way.
To make the right job resume, you can also take the help of personalised resume writing service to draft an ATS-proof resume filled with industry-keywords. Due to the increase in competition, make sure your resume stands out from the thousands and thousands of applications.
So, to help you cover all the essential steps in creating the best possible resume, we have listed 10 resume tips for job that you should keep in your mind when working on your resume.
Get to know your audience
Before you start penning your job resume, make sure you go through the company's website and social media pages. This will help you identify and understand the target audience. Keeping the industry's need and requirement at the forefront will help you create an impact on the recruiter.
Moreover, in your cover letter for resume, make sure you mention any project or previous experience dealing with that particular audience. This will help you tremendously in getting an edge over the other applicants.
Attach a cover letter for resume
To make your application stand out from the rest, you should consider writing a personalised cover letter. It should consist of why you applied for the job and what makes you the right candidate for the role. A cover letter for resume gives you the stage to narrate your story and give the reader an insight into who you are?
However, keep your journey relevant to the job role and make sure, includes things that you either didn't mention in your resume or would like to talk more about.
Use industry-keywords
Using keywords like developed, accomplished, managed, completed, etc will help you create a job targeted resume content. The best way to find industry-related keywords is by going through the job description provided by the recruiter.
However, that doesn't mean that you use a keyword in every sentence of your resume and cover letter.  Excessive use of these words can make your resume look cramped, and hard to read and understand.
Tailor your job resume
Sending a generic resume to different job opening will only reduce your chances of scoring an interview call. Every piece of information mentioned on your resume should be relevant and as per the job requirement.
Make sure you only add skills, accomplishments and experience that are relevant to the applied job role. This will help you strengthen your candidature by highlighting your abilities.
Length of your resume
The length of your job resume and cover letter matters a lot. A recruiter spends less than 6 seconds on a single job application, so it is essential that your resume is skimmable and not very long.
If you are applying for fresher opportunities, then your resume should not be more than one page long. For an experienced candidate, your resume should not exceed two pages. The reader is only interested to know why you are the ideal candidate for the job role, so don't write an autobiography.
Job Resume Format
The way you present your skills and accomplishments is of utmost importance and plays a crucial role in making your stand out from the crowd. Although your resume should be clean and professional, you can always use this space to show your creativity.
For instance, if you are applying for a video creator profile, sending a video resume will be more impactful, then the conventional paper resume. In this case, your resume can vouch for your skills and abilities.
Opt for the right resume template
Once you have finalised the format of your resume, you should choose a template which matches the job role. You can either experiment with different templates or opt for Resume Buddy to help your find the best industry-approved resume template.
There are more than 35 resume templates for you to choose from and create an impeccable resume within a few minutes, thanks to the AI-powered word suggestions.
Text of the job resume
Not many people pay attention to this part of resume writing. The font size of your resume should neither be too small or too large. The right text size for any resume should be more than 12 points but not smaller than 9 points.
So, when typing your resume make sure you keep these figure in mind. Moreover, bold and underline the headings to help the recruiter find what they are looking for. All the information in your resume should be in bullet points and presented in a concise manner.
Proofread your resume
Before sending off your job application, make sure you proofread it for any errors or mistakes. Even a minor mistake in your resume can equate with laziness and lack of attention, and can seriously jeopardize your chances of getting the interview round.
So, to make sure that there aren't any grammatical mistake or spelling errors in your resume. You can take the help of free online grammar checker or ask your friend or family to find any typos that you might have missed.
Correctly attach you resume
Usually, there are two acceptable formats in which you can save your job resume, Word Document (.docx) or PDF (.pdf). So, make sure you only use one of the two formats to save your application.
In addition to that, avoid using a generic name like "Job Resume". Your file name should consist of your name and the profile you are applying for. Also, the size of your job application should not exceed more than 10 MB.
Conclusion
A well-written and industry-approved job resume can take hours off your job search and fasten the speed of your success. So, don't rush when working on your resume and cover letter. Take all the time you need to craft a job-targeted resume to create the right first impression on the recruiter.
Keep these handfuls of resume writing tips in mind when you start working on your job application to make sure you don't miss any crucial detail.