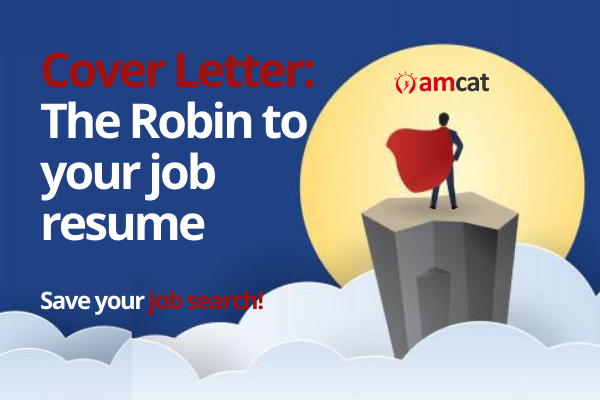 A well-crafted cover letter can boost your chances of getting your job resume noticed. The purpose of the letter is to help you formally introduce yourself to the hiring manager. It also gives you the chance to expand the information mentioned in the job resume for the recruiter.
Before you start penning down your letter, you should plan the content of your letter based on the requirement of the job role. So, to help you create the perfect cover letter for resume, we have curated top resume cover letter tips to help you cover all the essential elements of a successful cover letter.
Research About The Company And The Role
In order to make your cover letter job-focused, you need to mention information based on what you know about the company. Your cover letter should reflect how you are the ideal candidate for the job role.
With the help of LinkedIn, you can research about your future employer, connect with current employees and get a sense of the company's culture and goals.
Don't Copy Your Job Resume
Don't make the mistake of converting your job resume into paragraph form. It won't really help the hiring manager know more about you and whether you are the right candidate for the job or not.
In your cover letter, you should mention details that aren't on your job resume. See this as an opportunity to highlight your skills and candidature.
Format It Correctly
The format of your cover letter is of utmost importance. The information in your letter should look polished and professional.
So, use a business letter format, include your name and job title in the subject line, the contact information of the employer at the top of the cover letter. In addition to that, your letter should not be longer than a page with plenty of white space.
Find The Right Person To Address
When writing your cover letter, take some time to find out the person to address your letter. This will make your cover letter more personal and will show the recruiter that you have done your homework.
However, if you don't know who will be reading your letter, then address it with formal greetings.
Get The Introduction Right
Rather than starting your cover letter by stating which position you are applying for, you should open with a one-line pitch highlighting your candidature.
For instance, a line like, "I am an experienced content writer with high proficiency in SEO and SME". Your motive should be to grab their attention and make them want to read the rest of your cover letter.
Keep It To The Point
A cover letter should not be more than 3-4 paragraphs and should answer all the questions in the hiring manager's mind. Try to incorporate answers to questions like who are you? Why do you want to work here? Why do you think you are the right person for the opening?
So, answer these questions in three paragraphs. You can also incorporate keywords from the job description to make your cover letter look more targeted.
Highlight Your Strengthens
A cover letter gives you the opportunity to talk about your skills and strengths. Determine the keywords used in the job description that are most applicable to your work experience and incorporate them in your letter.
Highlighting your strengths will further improve your candidature and increase your chances of bagging the interview call letter.
Narrate Your Story
With the help of the cover letter, try to narrate your story and how you associate with the job role and company. It is also the right time to mention any gap year (s) that you took. You can mention what you did during that gap year and how you developed your skills and job readiness.
Moreover, if you are applying for a tech company, then you can mention your experience as a customer, the products that you like or any personal insight.
Give It A Personality
What makes you stand out from the crowd is your personality. So, when writing your cover letter try to incorporate your personality in it. In fact, the recruiter will appreciate your letter more if it is written by a human being.
You can give the draft of your letter to your friends to read and if they can hear your voice in the words, then you are on the right path.
Proofread Your Letter
A small typo or grammatical error can break your chances of getting an interview call. So, make sure you proofread your cover letter before sending it off.
Consider asking your friend or family member to read your letter and ask them to check for errors. Take your feedback into consideration and proofread your letter.
Now, these are the top 10 cover letter tips that you should keep in your mind when working on your cover letter. Moreover, also work on creating an impeccable job resume to collectively strengthen your profile. You can take help of Resume Buddy to create the perfect resume within a few minutes. It houses more than 25 resume templates that will give your resume the right amount of everything.
So, start working on your dreams, start working on your letter and job resume.