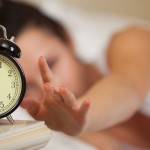 Congratulations you've got the job! Its now time for you to officially step into the corporate world. Making a good first impression on your first day is extremely important as it sets the tone of how your colleagues or seniors will perceive you. You need to leave behind the carefree college attitude as it could be harmful in one or many ways. We bring you the top 10 ways you can make a great impression at work –
1. Relearn How to Sleep – Two weeks before your first day, start establishing the sleep habits you'll follow when your new job begins. If you're usually out well past midnight on weeknights, get home earlier or, even better, stay home more often than not. Most new graduates underestimate how exhausting it is to work a full eight hours.
2. Study the Organization – A surefire way to impress your boss on the first day is to show up with a clear understanding of what the company does. Read the company's annual report and look at recent press-releases. Do your own research by going through the corporate site of the company, reading up more on the values and goals of the company. This will help you set a focused approach and also let you align your goals with that of the company.
3. Meet with an employee of the company – Call upon an alumni contact, family friend or someone who interviewed you who works for the company you are joining. Spend some time asking questions about policies and procedures, the dress code and anything you may be nervous or unclear about.
4. Test Drive Your Route Beforehand – The last thing you want to do is be late for the first day of work. Take a test drive during rush hour to see how long it will take you to arrive on time at work.
5. Dress up appropriately – Irrespective of whether you know or not about the dress code, dress up in a formal attire. Your first impression counts so make sure you make the right first impression on your first day of the first job.
6. Arrive early – If your shift starts at 8 a.m., arrive 15 minutes earlier. Chances are you'll be shuffled around a little and you want to make sure that you create strong work habits. Plus, it always looks good to be a little early.
7. Get ready for paperwork – Bring things like your driver's license, PAN card and all the necessary documents/certificates with you. If they haven't checked your references, bring complete reference information including the name, title, phone number, address, e-mail address, and fax number of your contacts. Additionally, it's a good idea to bring a copy of your résumé.
8. Bring a Notebook and Use It – You'll be meeting new people and trying to remember their names, learning about office procedures, becoming familiar with the work environment and discovering how your work fits in with that of your department and colleagues. All of this information can be overwhelming. No one can remember it all. So write it down.
9. If You Don't Know, Ask – It's tempting to want to prove your competence the first days on the job. But no matter how skilled and knowledgeable you are, you won't have all the answers. Rather than complete a job incorrectly, ask your co-workers and colleagues for help when you need it. No one expects you to know everything, and asking for help is a sign of strength, not weakness!.
10. Adjust your attitude – Be upbeat and enthusiastic even if this is not your dream job because even a menial job can be a stepping stone to your dream job.
(Article originally appeared on Quora)