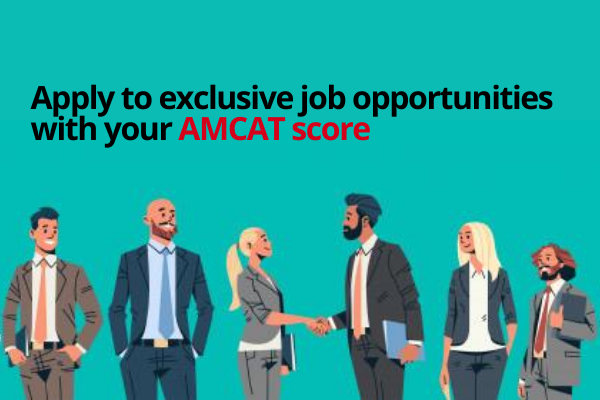 The AMCAT exam is your best shot to make your job search more successful and less stressful. To start your career with your dream profile, all you need to do is prepare well for the AMCAT exam. A good AMCAT preparation will help you get a solid AMCAT score which will help you get showered with exclusive opportunities.
In fact, based on your AMCAT score, you will get tailormade job opportunities to apply. Some of the top jobs after the AMCAT exam that you can apply are as follows.
Web Developer
As a Web Developer, you are responsible for the design and layout of the company's website. Using codes, you need to develop a website as per the company's specifications.
This role requires you to have a certain level of understanding of graphic designing and computer programming. Moreover, you need to have a high proficiency in languages like HTML/CSS.
So, want to show the recruiter how polished your computer skills are? If yes, then opt for computer programming modules in your AMCAT exam to quantify your skills.
App Developer
The role of an Application Developer is to design creative prototypes as per the companies' specifications. You need to have the ability to write high-quality source code to program applications.
A solid score in your AMCAT exam can boost your chances of getting selected for this job profile. So, start working on your code languages and opt for relevant optional modules in your AMCAT exam.
Software Engineer
To apply for this job role, not only you need to have a degree in software engineering, computer science or relevant fields but also need to have high-level programming skills in Java, C or C++.
When giving the AMCAT exam, you can choose the Automata Fix module to increase your chances of getting this job role. The syllabus of this module compiles the knowledge of C, advanced C concepts and Data Structure.
Full Stack Developer
Full Stack Developers are computer programmers who are responsible for both front and back end coding. For this role, high proficiency with fundamental front end languages like HTML and Java is required.
The programming-related modules in the AMCAT exam have been designed to assess your knowledge. For instance, concepts of core fundamentals, design patterns and generics. Moreover, the questions asked in the test are a good mix of theory, programming and conceptual/practical questions.
Business Developer
The responsibility of a Business Developer is to identify business opportunities, building and maintaining relationships with clients, creating sales leads and collaborating with the team to create business strategies to maximize business reach and potential.
To grab this role, you need to demonstrate excellent verbal and written communication skills. Moreover, proficiency in industry-related software is an added advantage.
In the compulsory modules of the AMCAT exam, you are evaluated on your language skills, logical and quantitative abilities. So, to bag this role, you need to work hard on your basic skills and aim for a good AMCAT score.
These are the top profiles you can apply and grab the job offers after the AMCAT exam you can find on the AMCAT job portal. You should not leave any stone left unturned when preparing for these job profiles. Choose the right optional modules, work hard and nothing can stand between you and your dream job.
Best of luck!