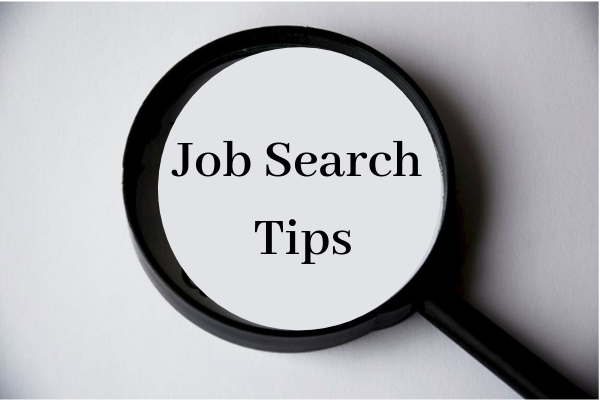 When you start on your journey to search jobs for non-engineering graduates, you will realise that there are way too many job options available in the market. A simple Google search can introduce you to a hundred different opportunities in your field. However, the irony is, not every job you see in the search results is for you.
And, that is exactly why you need these quick and simple tips to search job for non-engineering graduates –
1. Narrow down the kind of job you want
One of the best way to search jobs for non-engineering graduates is to narrow down the kind of jobs you want – location, pay, job profile, timings and whether you have five days working or six. All these things contribute towards a healthy work-life balance and job satisfaction. And as such, applying for any job that you lay your eyes on might not be the best thing to do.
Once you have figured this aspect out, start applying for jobs. AMCAT hosts a great number of non-tech jobs every month and can make your job search easy and simple.
Special Offer: Get AMCAT at just Rs.949/-. Use Code BLOG2019 at payment page. Hurry! code valid till 31st March 2019 only. Register Now.
2. Build on your skills
Another of the important ways to search jobs would be to be 'job ready'. Every company and profile has a list of skills that it would want its candidates to possess. So, go through every job description carefully and see how many points you are able to tick on the list.
If you feel you don't have any means to show your skills or that you do not yet possess the required skills, then you can take skills assessment tests and get that going for you. Skills assessment tests like the AMCAT test cover every aspect of a candidate's personality, skills and competency and rank them on the basis of it.
3. Work on your online presence
One of the quickest and simplest ways to search jobs is to build your online presence. Social media sites like Facebook are no longer restricted to just interacting with friends and family. You can now use Facebook to search for jobs – follow pages that regularly update about the latest job openings.
You can also use LinkedIn to get ahead in your job search. LinkedIn is the social media for professionals and an updated account on LinkedIn can really do wonders for you. To make the most of LinkedIn, go through the LinkedIn profiles of people you admire and people you know who rank well on the search engines. See how they have listed things down. Pick up important points from their profile and see if you can utilise them to make your profile all the more attractive.
4. Step away from the screen
Sitting in front of the computer, typing relevant keywords and consistently searching for jobs might not always be the best way to go about things. Of course, applying for jobs through the online portals is important but you should also take some break from the screen time and see what the offline world has to offer.
So, go out and network with people from your field of interest or people who are already working in companies you admire. Listen to what they have to say about how you can find a job in your field. You should also attend job fairs, seminars and workshops related to your subject. This will help you develop your skills and learn what more is required to excel in the field while building important connections.
5. Quick edit your job resume
One resume doesn't and cannot fit all job opportunities. So, another one of the quick and simple ways to search jobs would be to keep editing your job resume according to each job you apply for.
Just go through the job description and pick up key points from there. Incorporate them in your resume before you send it across. However, don't copy paste terms or phrases from the job description.
Also, try and ensure that your job resume is not very long (ideally one-page long), is crisp and formal and is free of any resume mistakes. Resume mistakes, however small and silly they might seem, can really put the recruiter off and force them to reject your candidature.
To avoid such resume mistakes and to ensure your resume is top-notch, read: "5 must-know tips of resume writing".
6. Draft a skeleton cover letter
A quick and simple tip to search jobs for non-engineering graduates would be to have your cover letter ready. Most companies don't even ask for a cover letter but that is no reason for you to skip it. In such cases, you should post your cover letter in the body of the email before sending your resume forward.
A good cover letter introduces the recruiters to what sort of a person you are, what are your skills and aspirations, how you will fit in the job and what are your hopes from the job. And, drafting a cover letter will ease your work manifolds.
You can just tweak the same cover letter every time, change it according to the job description and change the name of the recruiter and company, and just send it across.
7. Prepare for the job interview
No job search is incomplete without preparing for the job interview. If you are really eager to taste success, then you would have to stay ahead of the curve. You would have to be ready to assure the recruiter that you are a perfect fit for the job opportunity.
So, prepare the common interview questions and answers well in advance. During a non-technical interview, you have a chance to use anecdotes to make your answer better. So, use that opportunity without making your answer so lengthy that the recruiter loses interest in it.
While looking for a job isn't always easy and fun, these simple and quick ways to search jobs would sure ease out the pressure. So, be clear of what you want from a job and go for it. Prepare for all aspects of the job search – sending in your resume, networking, preparing for the interview. And be prepared to nail the job search process.
Special Offer: Get AMCAT at just Rs.949/-. Use Code BLOG2019 at payment page. Hurry! code valid till 31st March 2019 only. Register Now.