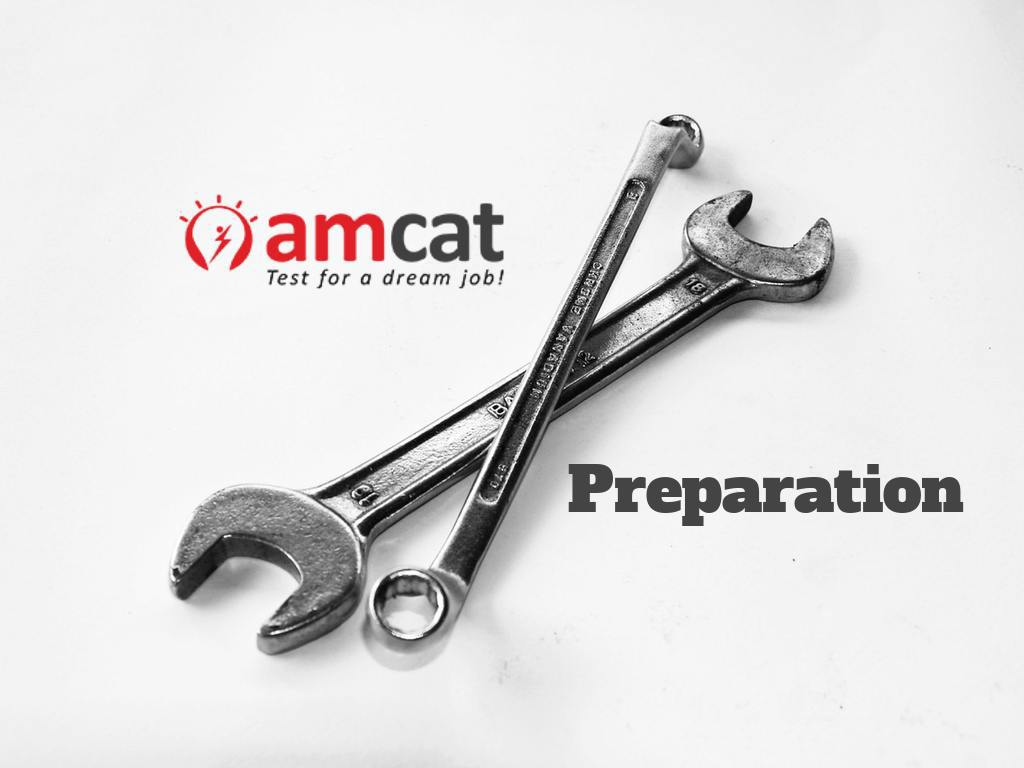 If you're reading this blog, you probably already know about the amcat exam. If you don't, we're here to shed some light on the famous amcat exam and the amcat preparation guide that most students are clueless about.
The amcat examination is the largest employability test which examines your skills, knowledge, and aptitude to match your scores with the right job provider.
In other words, this examination checks your readiness for the job of your interest by the means of an adaptive test.
The amcat score is then shared with 700+ companies looking for fresh talent. It is a common platform for job seekers and job providers. Thus, the amcat exam is fairly important to everyone seeking the right kind of jobs.
Special Offer: Get AMCAT at just Rs.949/-. Use Code BLOG2019 at payment page. Hurry! code valid till 31st March 2019 only. Register Now.
More and more students take the amcat exam each year making it a very competitive and aggressive affair. So, when it comes to amcat preparation the aspiring students can leave no stone unturned.
You ask why?
Read on to know why you should be dedicating most of your time towards amcat preparation.
Understanding the amcat exam
Before we dwell into the nitty gritty of amcat preparation let us understand the basics of this exam. Right from what are the subjects to duration, eligibility criteria to employment data; you must be well-versed with all of it.
It is an adaptive examination which means each one of your answers decides the difficulty level of the next question. The amcat exam is divided into 4 sections – Quantitative aptitude, logical reasoning, English and, last one being the subject of your interest.
This subject is related to the job sector you're interested in. For example – Computer Programming, Engineering, Human Resources, and Finance etc.
It is recommended that you thoroughly look at the amcat syllabus, structure, and scope of the subject you wish to establish your career in. There is no eligibility criterion to appear for amcat exam but specific companies have a certain minimum amcat score as which must be met for aspiring students.
The amcat preparation
The students often ask us about how tough the amcat preparation is. All we say is – It is as easy as you make it!
The amcat preparation is simple if you are basics are clear. If you have crammed your way through high-school and under-graduation, you will probably never find success in the amcat exam.
However, with our entire experience and student's testimonials, we have realized the importance of preparing right for the amcat exam.
The abundance of irrelevant information misguides students which result in failure. Hence, we've come up with a sure-short way to improve and streamline all your amcat preparation efforts.
The AMCAT Premium is a bouquet of amcat preparation tools like PrepAMCAT, Resume Buddy and Mock AI. While Resume Buddy helps create a professional resume, Mock Ai helps in practicing interview situation at your home. PrepAMCAT is the most fun and useful tool for amcat preparation. How does this tool help in preparing for amcat exam?
PrepAMCAT
Just like the main amcat exam, it is an adaptive test created out of the same syllabus. The PrepAMCAT exam allows you to completely soak in the real exam feel. You can appear for the mock amcat exam as many times as you want before the real amcat exam.
The PrepAMCAT examination is designed by amcat experts and educators from across the country. It is based out of amcat sample papers and previous year question papers which makes it a very relevant source of amcat preparation.
However, the only difference between a real amcat exam and PrepAMCAT exam is that your scores are kept private. The PerpAMCAT score is for your reference only.  A detailed exam score sheet is prepared 2 hours after you finish the exam. This exam score sheet helps you identify your strong and weak areas. It also prepares our well in terms of time management.
All those of you wishing for a bright career should take the amcat preparation very seriously. It is a very important but competitive exam. So, you should put your best foot forward with the right kind of preparation. Strengthen your amcat preparation by taking the PrepAMCAT exam today.
Special Offer: Get AMCAT at just Rs.949/-. Use Code BLOG2019 at payment page. Hurry! code valid till 31st March 2019 only. Register Now.