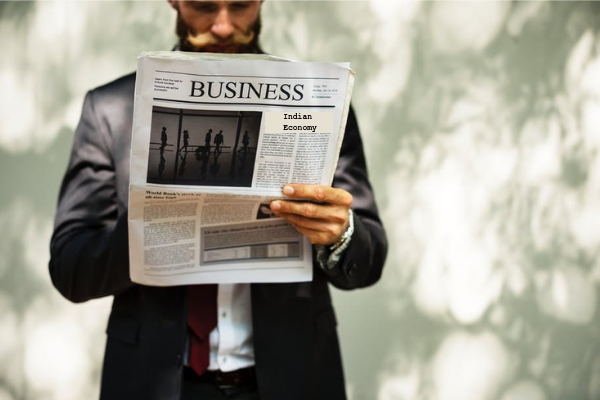 The demand for good sales representatives is ever increasing and it is currently one of the most profitable job options that there is. However, what makes a good sales representative is not just the ability to gauge the mood of the market but also the art of pitching in products. From analysing the existing and potential base of customers to come up with cost-effective solutions to being a solid orator, the job of a good sales representative is manifolds.
And, today, we are going to dig into what are the key qualities that you need to be a good sales representative and to ensure that you have a brighter career ahead.
Special Offer: Get AMCAT at just Rs.949/-. Use Code BLOG2019 at payment page. Hurry! code valid till 31st March 2019 only. Register Now.
Active Listening
The key to making a good sales representative is to practice active listening. Listen with the urge to understand the needs and demands of the client. See what they are seeking from a particular product, identify their doubts and help clarify them.
Active listening also requires a certain sense of empathy to help you relate with the customers and understand them better for it.
Competitiveness
Competition, if it is healthy, is never a bad thing. Having the hunger to succeed and being better than the rest is what sets a good sales representative apart from the average ones. Competitiveness is required to set high targets and then achieve them with élan.
Companies value competitiveness as an important soft skill and encourage sales representatives to work to out-do each other.
Flexibility
No, no, you don't have to be a gymnast to make it big as a good sales representative. What we mean here by flexibility is that you should be open to criticism and learn from it.
One of the key job requirements that recruiters usually mention is 'improve through feedback' and you should be ready for that. Apart from that, you should be ready to grow and improve your craft with time. New technologies and new sales method are being introduced on an almost daily basis and you should be accepting of them, especially the ones which reap good results.
Training – always
As a sales representative, you need to understand that your training days are never going to be over. There will always be something or the other to learn every day. So, look at each day as a new opportunity and work on honing your skills and acquiring new knowledge.
Once you start your career as a sales representative, you might also have to cold call potential customers, which is an ever learning process in itself. You cannot expect a 100% success rate here but each failed call brings something new in its wake and a reason why it didn't work and how you should choose and target your next audience.
Hands-on soft skills
Communication skills, negotiation skills, multi-tasking skills, problem-solving skills; these are some important soft skills that you need to make a good sales representative.
You should also know how to prioritise your work and manage time effectively to do the maximum in the allotted time. Soft skills are really important for a successful career and you can check out some of the soft skills that you need to succeed in non-tech jobs here.
A good understanding of the industry
Before you set out to convince customers why they should invest in your product, you should know and understand the ins and outs of the industry you are working in. Knowing the industry will also help you formulate plans on how to succeed and come up with a detailed sales technique.
As an expert in the field, you can convince customers and answer their many questions related to the industry and product with ease.
Being a good sales representative is about being smart, ready to take up new challenges and have the apathy to understand the needs of the customers. And, a good sales job is not restricted to just one title or industry. If you possess the necessary skills, then a lot of job opportunities in the sales field can open for you.
P.S: Here is our list of good sales jobs that you should apply for right away –
Sales or Marketing Executive – AM Office Solutions
Salary: 3-4 LPA
Experience: 0 Years
Salary: 2.4-3 LPA
Experience: 0-1 Years
Inside Sales Representatives – Dev IT Serv Pvt Ltd
Salary: 1.8-3 LPA
Experience: 0 Years
Business Development Executive – Extramarks Education
Salary: 3-8 LPA
Experience: 0 Years
Special Offer: Get AMCAT at just Rs.949/-. Use Code BLOG2019 at payment page. Hurry! code valid till 31st March 2019 only. Register Now.