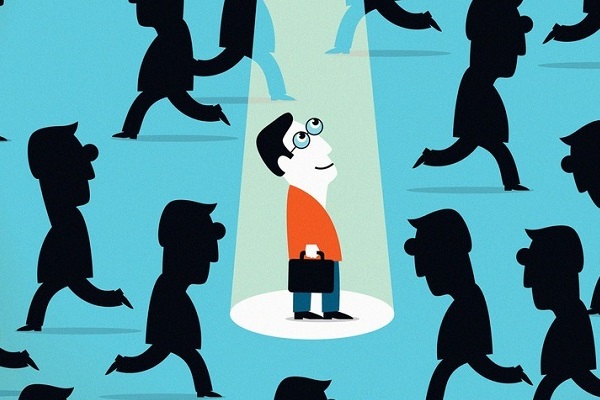 Sitting in the sidelines while all your friends get placed? The placements season has come and gone but you are yet to find a job you love? Have you lost all hope and thinking along the lines that not getting a job through campus placements is the end of the world?
Many a time, we put too much stress on campus placements, associate it with our pride and feel disheartened or rejected when we can't make it through. However, what we forget is that neither are campus placements the end of the world nor are they your only chance of getting a great job.
Though off-campus placements seem tougher on the exterior, they can be as if not more rewarding that campus placements. During campus placements, the companies come with certain expectations, they even have a package in mind based not on the profile but the COLLEGE NAME.
With off-campus placements, you get the opportunity to shed the name of the college and get the job purely on the basis of your skills and experiences (more on that later).
However, the real deal is, how to get over this rejection and make the best of off-campus placements?
Identify where you went wrong
Simply blaming yourself for the rejection during campus placements won't do you any good. Saying you are not good enough won't help. You need to identify why you were/are not good enough.
It is only when you recognise your mistakes and shortcomings can you hope to improve or do better.
If the issue was with how you carried yourself during the job interview (this is the stage where most people get rejected), then work on your interviewing skills. Go ahead and ask your teachers or seniors for tips. You can further opt for online sources like Mock-AI to perfect your interview giving skills.
Mock-AI will help you identify your strengths and weaknesses and its comprehensive feedback report and study guide will assist you further.
You will need your interview skills to be up to the mark to make the best of the off-campus placements too. So, start working on it right now.
Work on yourself
If sitting and thinking about past events could reap any benefits, then we would be advising you to do it. However, thinking about the campus placements and the fact that you couldn't make it through or get a job of your choice won't serve any purpose. Instead, it will only occupy a space that you should now devote to working on yourself.
We will divide this topic into two sub-sections –
Work on your basics
A great way to get set for the off-campus placements and improve yourself would be to start working on your basics. If you understand the core fundamentals of the subjects you opted for, then you will have an easier time answering questions associated with them.
Also, knowing the subject will also give you confidence and ultimately help you perform better in all upcoming exams.
Exercise regularly
Exercising is a great way to have a healthy mind and body. Exercising regularly can help you de-stress and make you feel better about yourself. Also, an early morning exercise will mean you need to get up early and thus your day starts panning out early. This will help you get more things done throughout the day and keep your mood upbeat.
Also, exercising regularly can sharpen your memory, make you smarter and more confident.
Take tests that showcase your skills
Another reason why you might not have made it through the campus placements is low marks. However, even if you didn't score well in your semester exams, you can make up for it by letting your skills take precedence.
AMCAT exam is one such aptitude assessment test that scores you on the basis of your skills-set and connects you with the recruiters looking for similar skills. Also, since the AMCAT exam is recognised by thousands of companies in the country and more keep getting associated with it every month, you can use your AMCAT score to improve the visibility of your LinkedIn profile. You can also mention it in your job resume to up your chances of landing a better job during off-campus placements.
Not just that, you can apply for jobs through the AMCAT portal till you don't land your dream job.
Have a great job resume
While your job resume does matter during the campus placements, it becomes utmost important during the off-campus placements. During off-campus placements, your job resume holds the key to getting you the interview call or getting you rejected.
To nail your job resume, you should understand what the recruiter is looking for and speak their language. You will find a great deal about that from the job descriptions provided on the jobs' portals. You can also pick up important keywords from these descriptions to make your resume more exciting.
Check out – "10 exclusive tips on writing a great job resume"
Believe you can do it
So what if you couldn't make it through the campus placements, you can still achieve so much through off-campus placements. However, to start bringing about a positive change in your personal and professional life, you need to believe that you can do it.
"You become what you think about most. But you also attract what you think about most."

– Rhonda Byrne, The Secret
So, visualise the success you want, work for it and achieve it. Besides, if you don't believe in yourself, who will?
Not making it through the Campus Placements is definitely not the end of the world. You can still start afresh to make the most the opportunity and kick-start your career with aplomb.