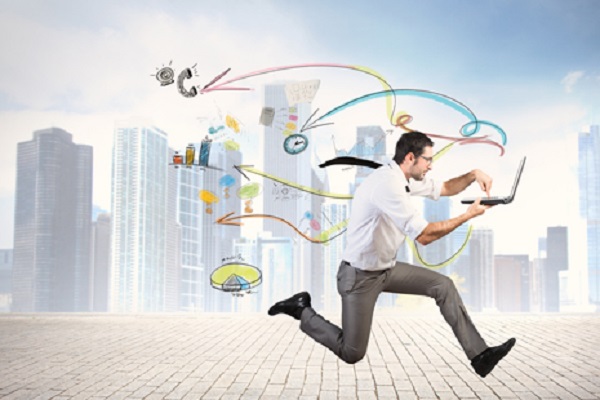 It is 7:30 a.m already and I need to get up and check my schedule for the day. Or was it that I had to prepare a whole new schedule? Anyway, the point is I don't feel especially excited to get up and go about work. You won't either once you have spent five years in the same job. When I was younger and in my first job I dreaded the weekend. Weekend meant less work or sometimes no work, and that was not what I wanted, at least not back then. But, we are not here to talk about my first job but throw some light on the life of a Sales Executive.
Get, set, go…
I usually reach office by 10:30 a.m. Very few people come earlier than 10 a.m and still fewer who leave by 5 p.m. So, I station myself in the office around the time when I know I won't have to wait for anyone for meetings or to get a pitch across or even get in touch with other people who are equally lazy as they trudge along in their jobs.
I usually start my day with a detailed plan of what I would do the next day and go over my plans for the running day. I like things organised and in place, knowing where I have to go where I need to be at what time, which meeting to attend, where to spend my time and energy, and most importantly when to save my energy. I need to keep a dragon-horde of it to utilize every time I am making a difficult sale.
While I do believe in taking each day as it comes, I have a monthly target in sight and I need to push myself and my team to achieve that. My company, the products, they all rely on me to achieve all targets and I can't fail them. Can I? I can't fail my customers either. I promise them things, I bring them in and I reach out to people on the behalf of my company.
So, you can see that my responsibility is double because of all the people putting their bet on me.
Achieving the target; this is what I do
Organise sales visits
Demonstrate and present products
Establish new business
Maintain accurate records
Attend trade exhibitions, conferences, and meetings
Reviewing sales performance
Negotiate contracts and packages
Aim to achieve monthly or annual targets.
Understand and customize client's requirements
Gather market intelligence
Do I enjoy my job
This is what I do in general. Yes, it might sound a little boring on the outside, but it is not so, not generally at least. I get to meet new people with every new business and each success helps me feel better.
I love my job, despite the fact that I find it hard to keep my eyes open (sometimes). But, I love it. I am the feet of my company and without me the company won't move anywhere, or so I would like to think. People usually just hear the word "sales" when I talk about who I am and what I do. However, sales is just one word of what makes my job whole.
Negotiating contracts is beyond thrilling and I would advise everyone to grab a sales job if they can. How? Opt for sales jobs on relevant job portals.
And if you are not interested in sales, that is completely okay. Everyone has their own set of interests right? So, you can look up for different jobs, even find jobs according to your city, say jobs in Delhi or jobs in Bangalore, or jobs according to your experience, like fresher jobs.
A Sales Executive needs to be smart to see every opportunity that might benefit him and his company and as the smart person, I advise you to go for what you want and go with confidence.