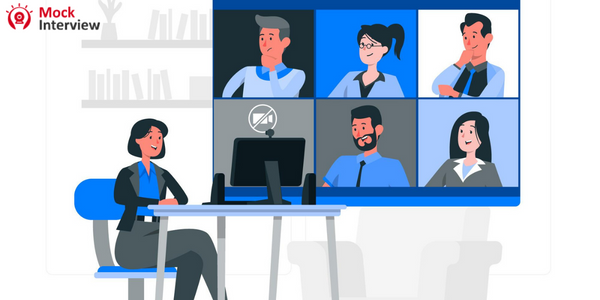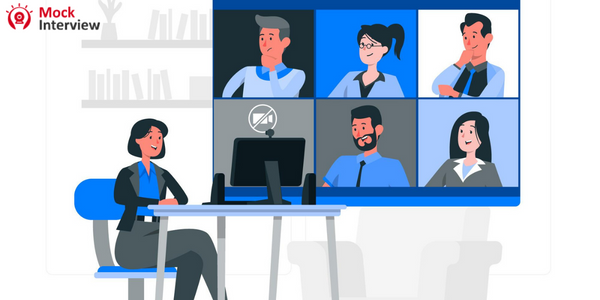 Candidates can evaluate their current level of competence and identify their shortcomings by taking part in a mock interview. Verbal and business communication skills are just as important as technical knowledge and logical thinking for a job interview.
The interviews for jobs have never been simple. The same pre-interview chills are probably going to come over you whether you've had interviews a hundred times or never. What if you aren't even aware of your errors, potential interviewer turnoffs, and areas for improvement?
Let's now talk about how job interviews have changed in the modern day. For an evaluation of your interview skills, use AMCAT Mock-AI. The best guide to take you through the process.
What is Mock-AI?
A tool that is used for interview preparation is called as Mock-AI uses AI-ML technology. It offers you thorough practise sessions before you appear for your dream job interview. Students receive a full report from Artificial Intelligence and Machine Learning solutions following a thorough study.
Mock-AI conducts a live interview with you before enabling you to respond to the questions with your webcam and microphone. The third stage uses machine learning algorithms to analyse your audio and video responses, and the last step provides you with a detailed feedback report that is 6 pages long so you can focus on your areas of weakness.
Register for AMCAT | India's Leading Fresher's Assessment And Job Site (myamcat.com)
How can you use Mock-AI?
If you're looking for something along these lines as well, AMCAT can help with one of its most helpful products, Mock-AI.
Job interviews have never been simple. Whether you've had an interview a hundred times or never, you're likely to have the same anxiety before one. Using cutting-edge machine learning and Artificial Intelligence technology, Mock-AI evaluates your body posture, facial expression, and speech modulation. Mock-AI is the best tool that can help you prepare for interviews.
This product has its own features attached to it, which makes it popular. Let us take you through them:
Real-Life Interview Experience
In the first step, you are required to answer the interview questions genuinely and submit them in the form of a video as your solutions.
Test your domain knowledge
In the second step, you are required to test yourself and your interview abilities on the 20 most in-demand employment positions, to be able to get ready for the actual interview.
Detailed feedback report
This is one of the most important things of the entire process where you receive specific comments on your body language, facial expressions, and speech modulation in a detailed manner.
Personalized guide to improve
In the final step, you get to learn about resources and general tips for improving your interviewing abilities.
How does Mock-AI work?
Let us now tell you, how Mock-AI works. There are 4 steps involved, let us talk more about them:
You receive actual interview questions from Mock-AI.
Respond to the questions using your webcam and microphone as if you are in a live interview.
Machine learning techniques are used to analyse your audio and visual replies.
You receive a thorough feedback report to help you improve.
Prepare for a job interview with AI
You can take a test for a job interview and provide real-time answers in a supportive setting all thanks to Mock-AI. After finishing the test, you will receive a thorough report outlining how you did, where you made mistakes, and what you can do to improve for the next interviews.
In addition to helping you determine whether your values and objectives align with those of the company, the purpose of the job interview process is to help an employer determine whether you're qualified for the position you're applying for. This process might vary based on the business and the position; some businesses require numerous interviews, while others make a decision immediately following one. Hence, it is very important to be ready and prepared for an interview every time.
Don't think twice and buy Mock-AI right away to be prepared to ace your job interview.
Why are you still waiting, take AMCAT's Mock-AI now.